1-Day Workshop At Changkat Changi Secondary School
Growing Organic Vegetables
Using Soil & Soil-Less Methods
Growing Nourishing Vegetables Successfully
Using Organic Methods
100% SkillsFuture Credit Claimable!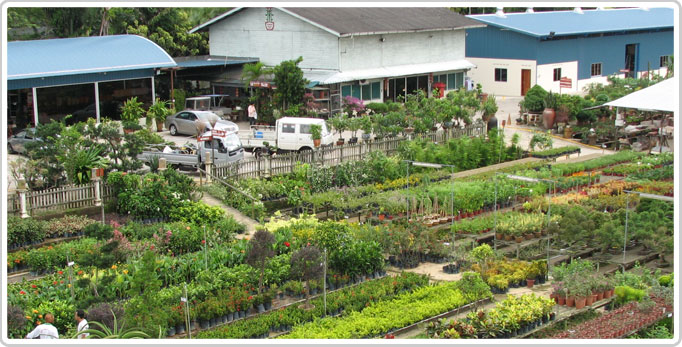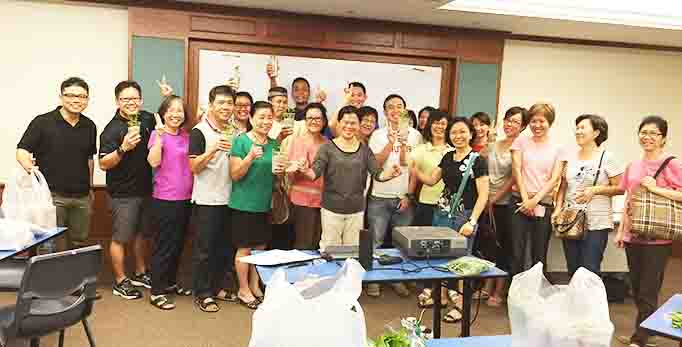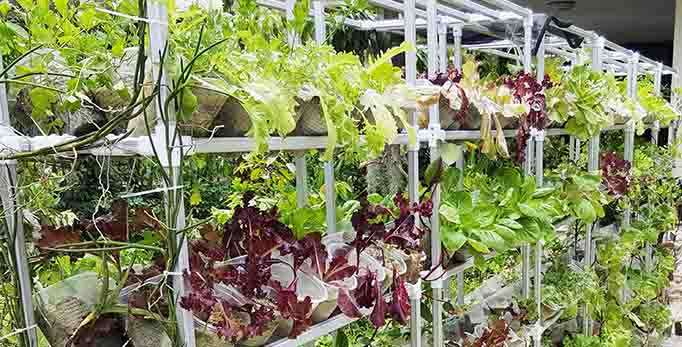 The Secrets Of Growing Organic Vegetables
There seems to be a new and wonderful trend spreading around Singapore.
It is really heartwarming to see more people getting interested in Growing their Own Food at home.
While the majority of our students used to be Senior Citizens or Retirees, lately we begin seeing more young career people signing up for our Organic Gardening Workshops.
Many would prefer moving towards the 'Organic Soil-Based Growing' direction, while others would prefer trying the High-Tech Soil-Less ways.
Regardless of the methods, the real challenge for every new gardener starts in the beginning.
Some of the challenge you might face could be:
How do I start? What kind of soil should I use? How do I set up a system?

I don't have green fingers. Why do my plants keep dying? I am a plant killer!

I don't understand what those books or videos are talking about. Help!

I can't find any good gardening advice. Everything I tried always seems to fail.
As there are many challenges in the garden, some would just give up.
Wouldn't it be easier if someone could give you
a tip or two

to

keep your plants alive

? Even better, step-by-step guidance from experienced Gardeners/Farmers who's been there and done that.
It is really a wonderful experience to able to grow a
flourishing organic garden

with an endless supply of

Nutritious Vegetables

for your family?
YES,  YOU CAN !       
Over the past 10 years, we had the privilege to trained over 20 thousand participants with countless success stories to share.
Green Fingers is assured in all our Organic Gardening workshops.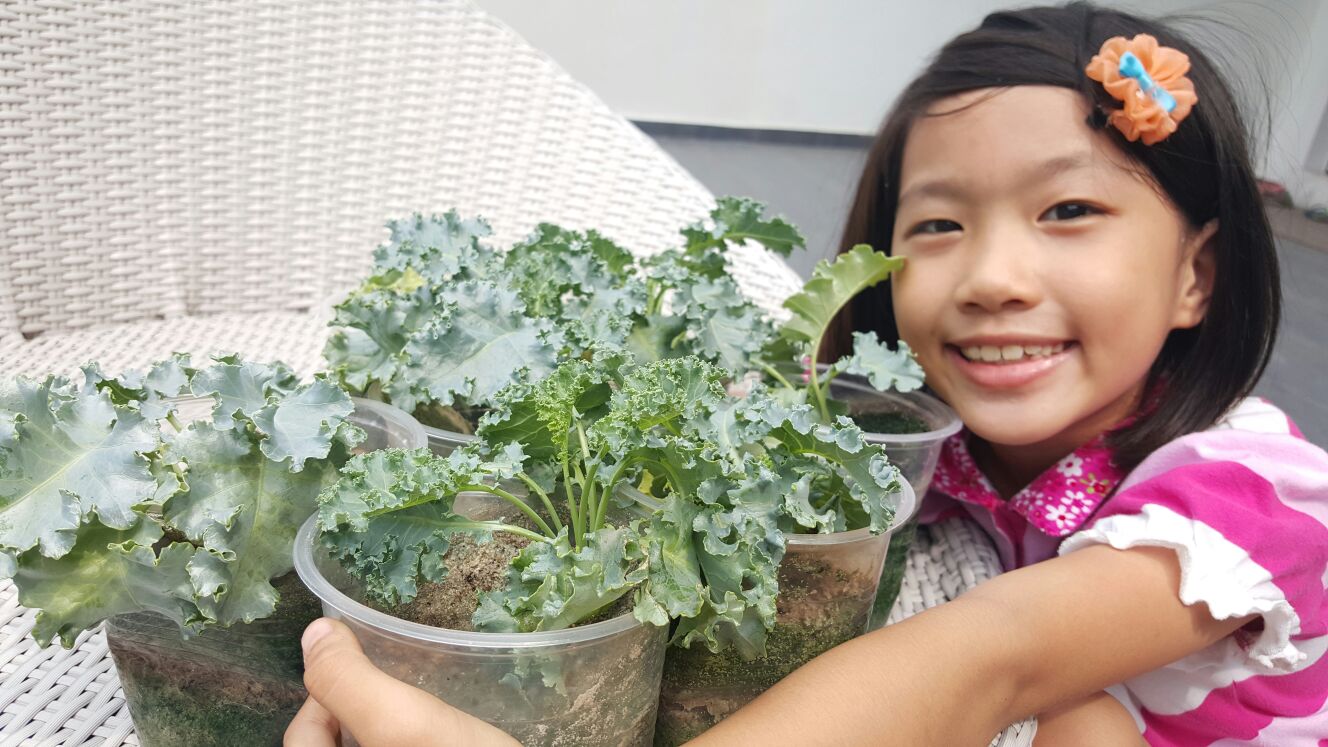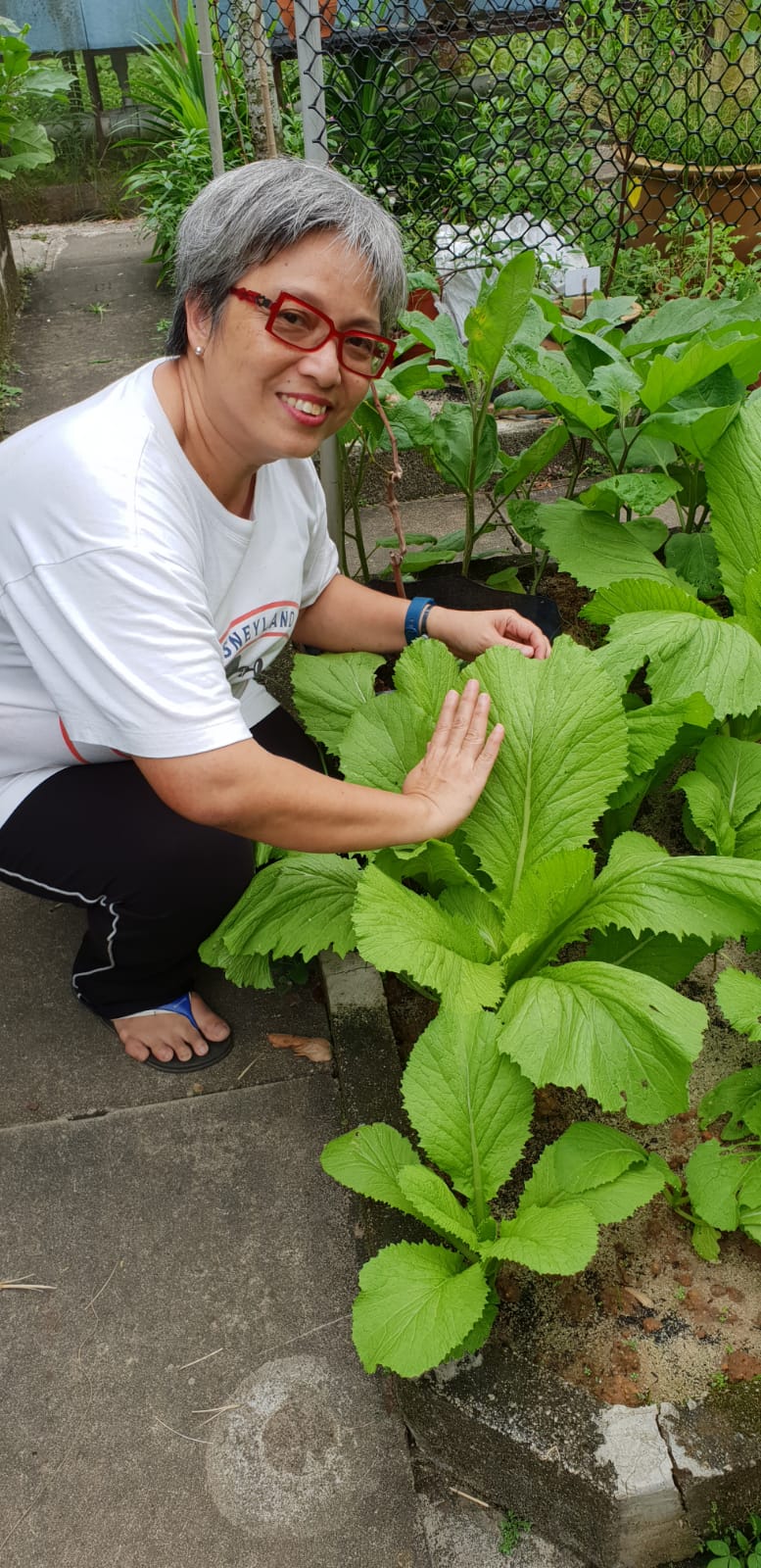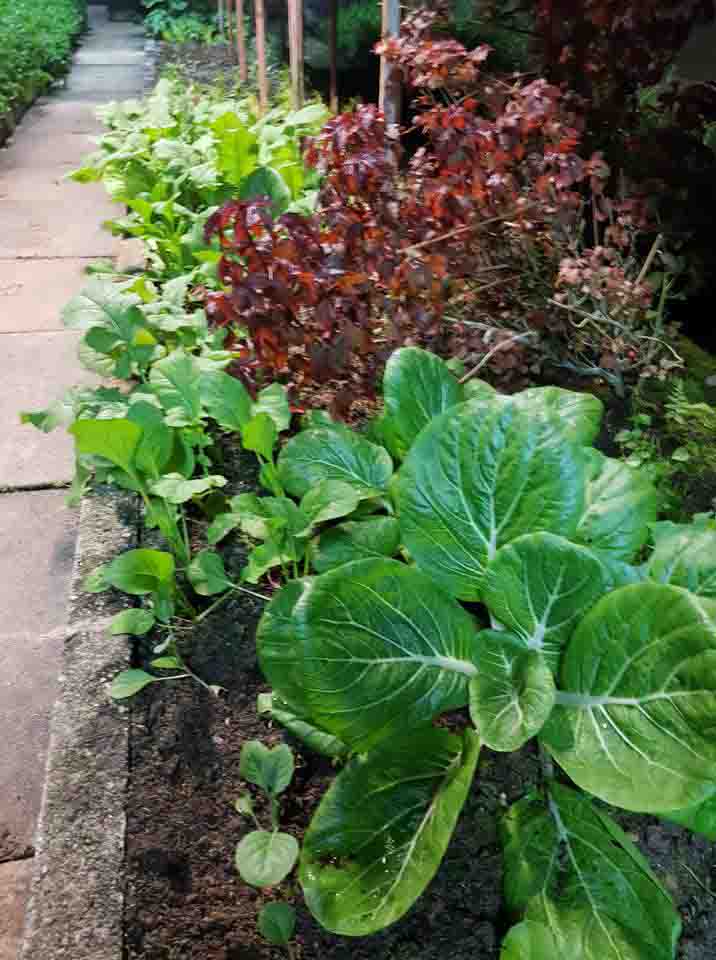 Learn the Secrets to Growing

Organic

Vegetables at home using either

Soil

or

Soil-less

methods or

both

!
Start Growing Organic Vegetables With Confidence
Growing Edibles in HDBs, Landed Houses & Offices.
Mini Edible Garden Designs.
Container Planting.
Soil farming and planting on Grounds.
Green Finger Tips – 3 Easy Steps.
Choosing suitable Vegetables for our Hot Climate.
How to Get Seeds & Start Germination.
Plantlets/Seedlings Care.
Sunlight & Water Requirement for growing Veggies.
Common Planting Mistakes.
Crop Rotation and Intercropping.
Using Organic Fertilizers.
Growing Nourishing Edibles.
Shortcuts & Time-Savers.
How to have more Flowers & Fruits.
Edible Plants to avoid.
Common Diseases & Organic Solutions.
Organic Pesticides & Methods.
How to find spaces and inexpensive Land in Singapore.
Fermentation & Enzymes for the Organic Garden.
Soil vs Soil-Less.
Difference Between Various High-Tech Farming Methods (Hydroponics, Aquaponics, Aeroponics, Bioponics).
Materials Needed To Begin.
Different Soil-Less Systems.
How To Start Building A Soil-Less System.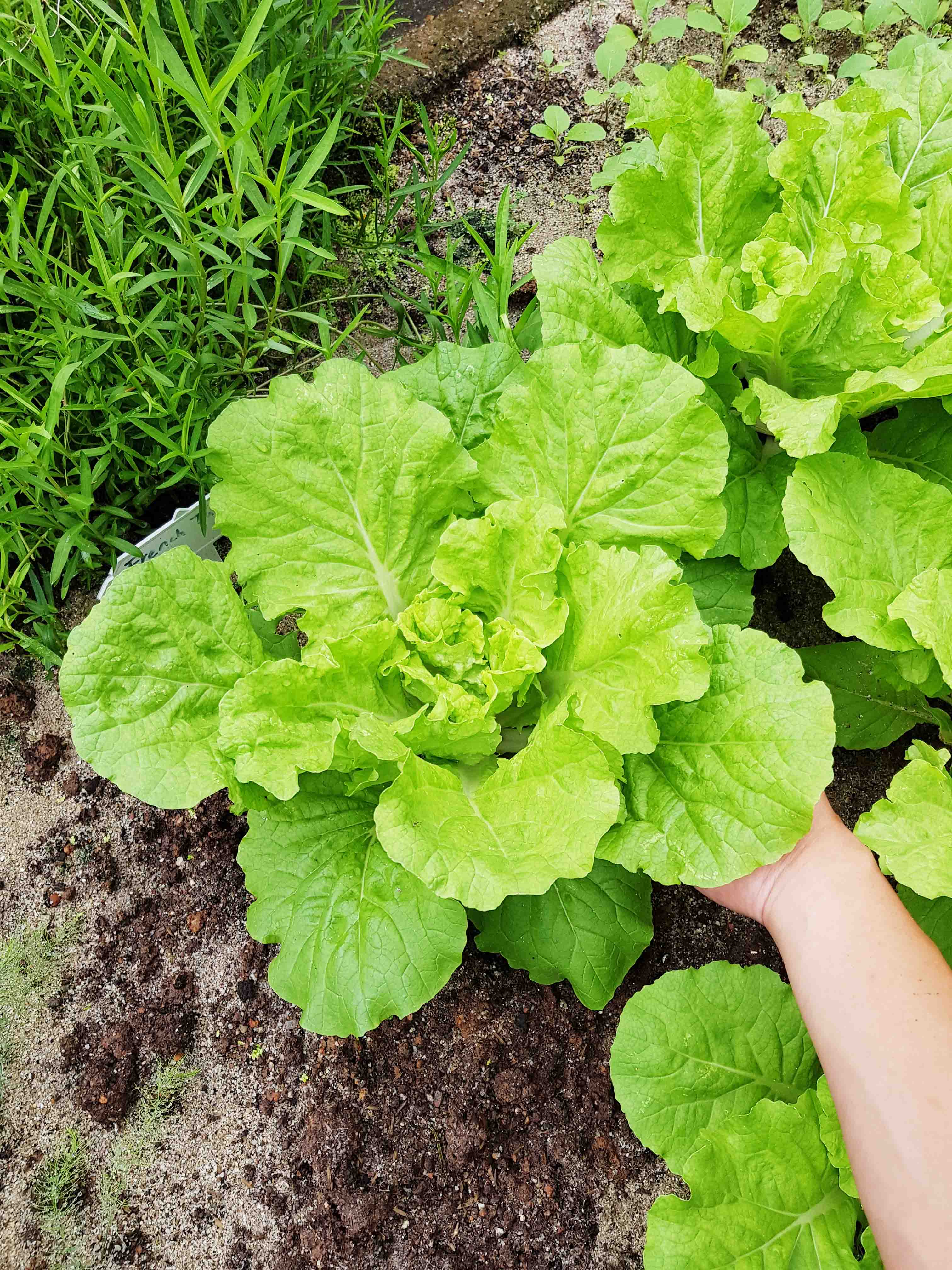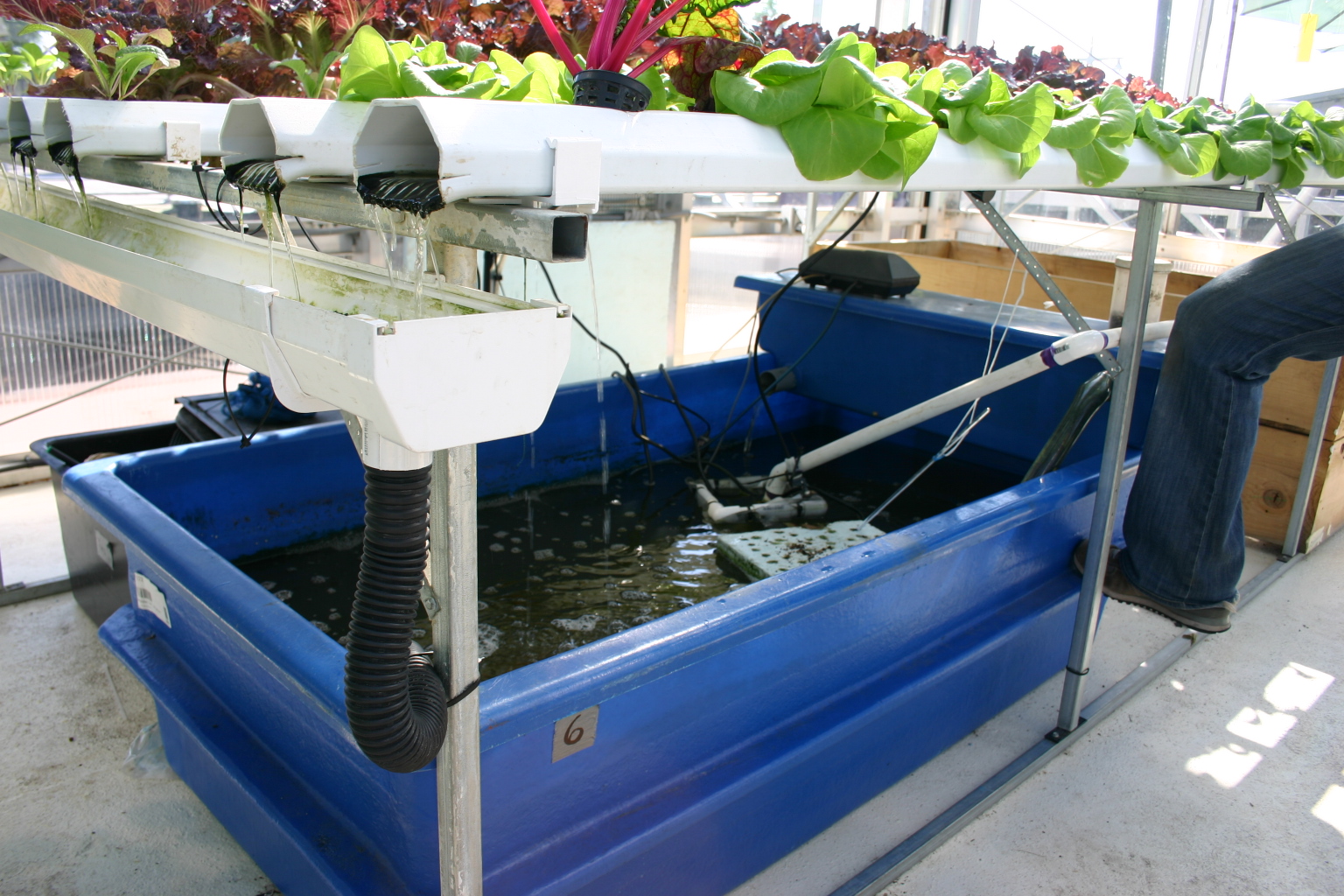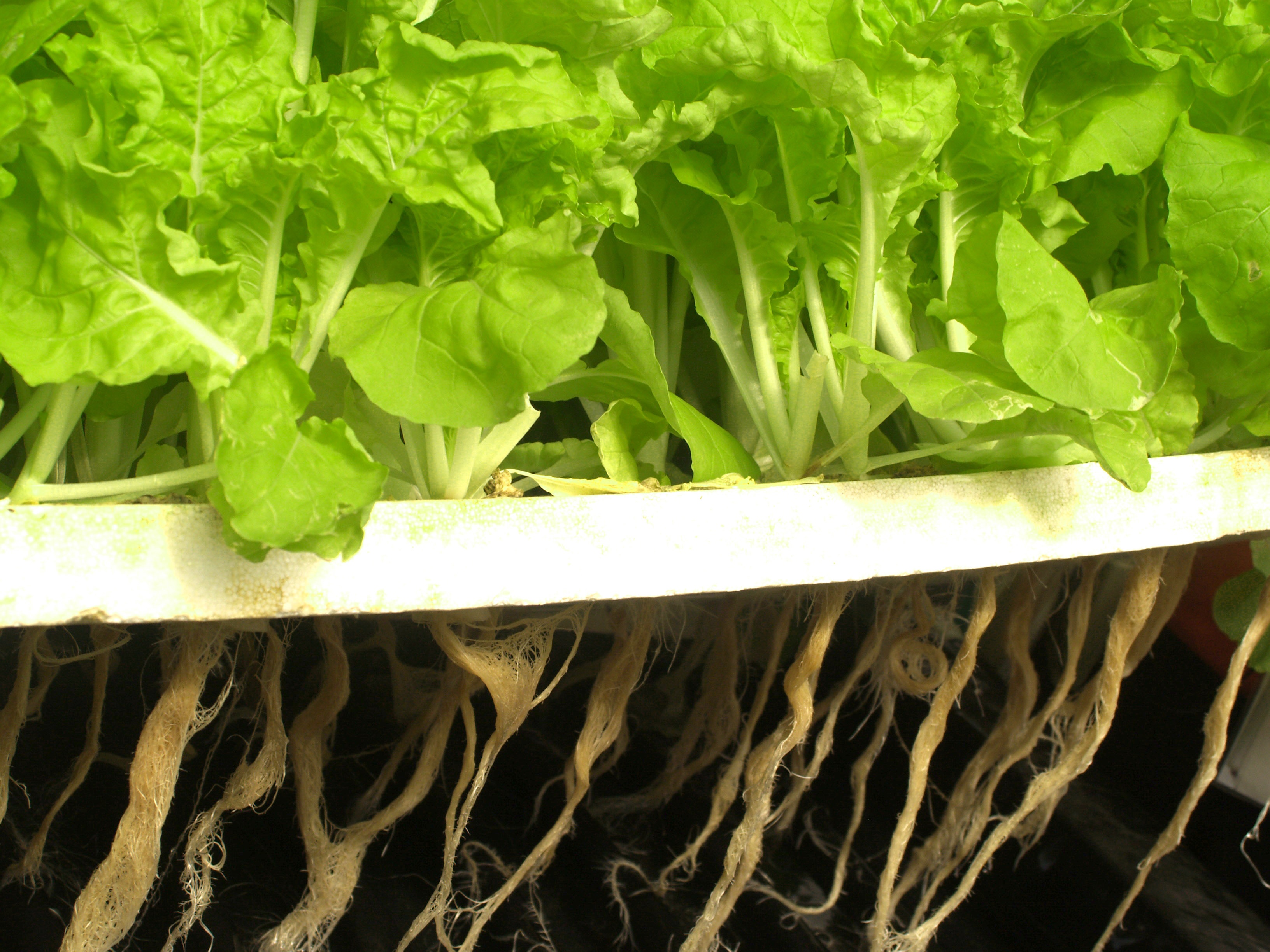 ---
Course Objectives
This 1-Day hands-on workshop will get you started on Growing Vegetables successfully.   No prior gardening experience needed.  Trainer will share the 3 Easy Steps to acquiring Green Fingers.    Additionally, participants will also be taught rare skills on using Organic Soil Methods.
Beside learning how to grow Leafy Vegetables, trainer will also introduce bigger plants such as Okra, Sweet Potatoes, Beans etc.   Participants will also be taught on Hydroponic concepts.
This workshop is ideal for people who wish to go into Organic Food production industries.    Workers from the Community Gardens, Garden Nurseries, Landscape Companies, Health industries, Facility Management, Condominiums, VWOs, Vegetarian Industries and Restaurants will find this workshop very useful.
Anyone who has interest in working with Soil Gardening and Organic Foods will find this workshop a very useful jumpstart.  All Professionals and un-employed who wish to catch up with the forthcoming Organic Trends, may want to consider acquiring this new skill in order to expand their new career opportunities.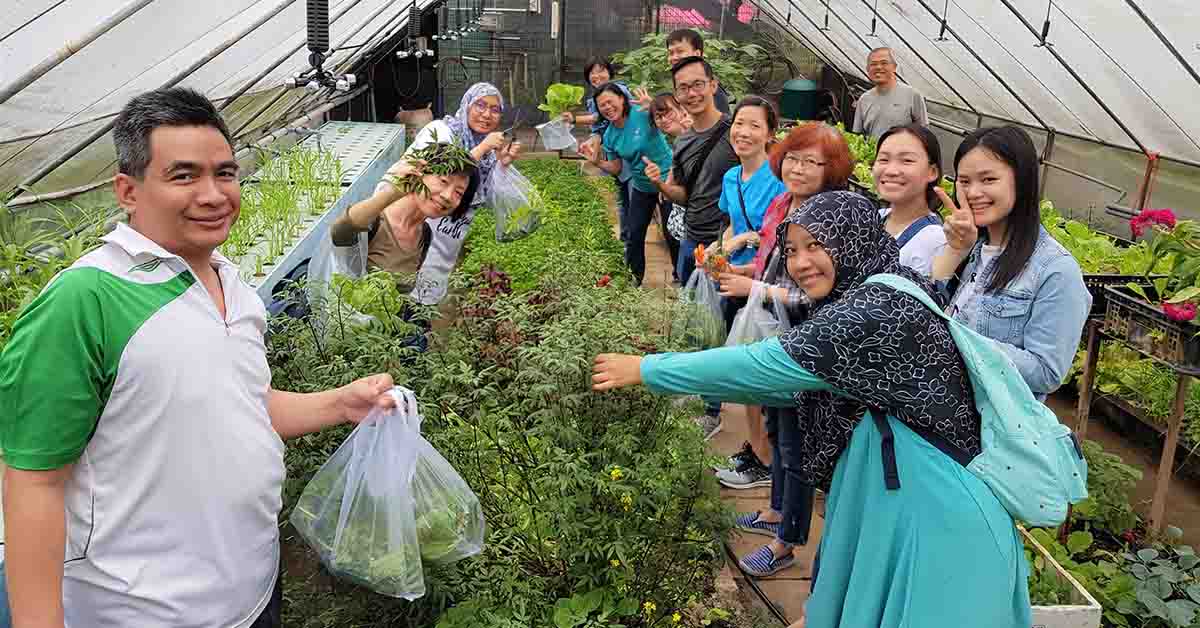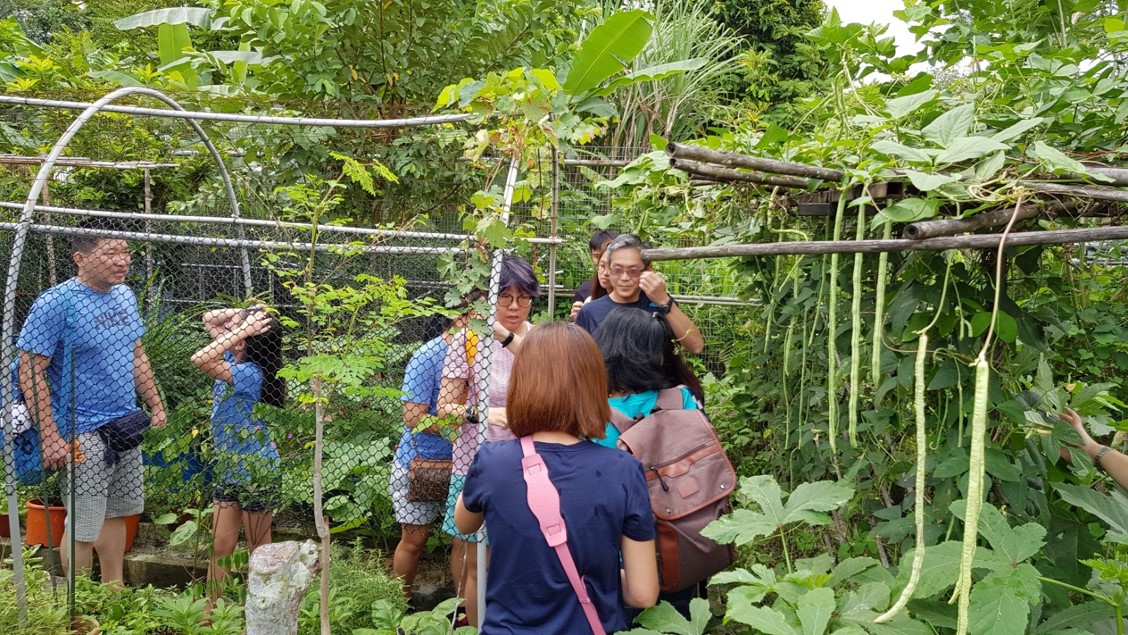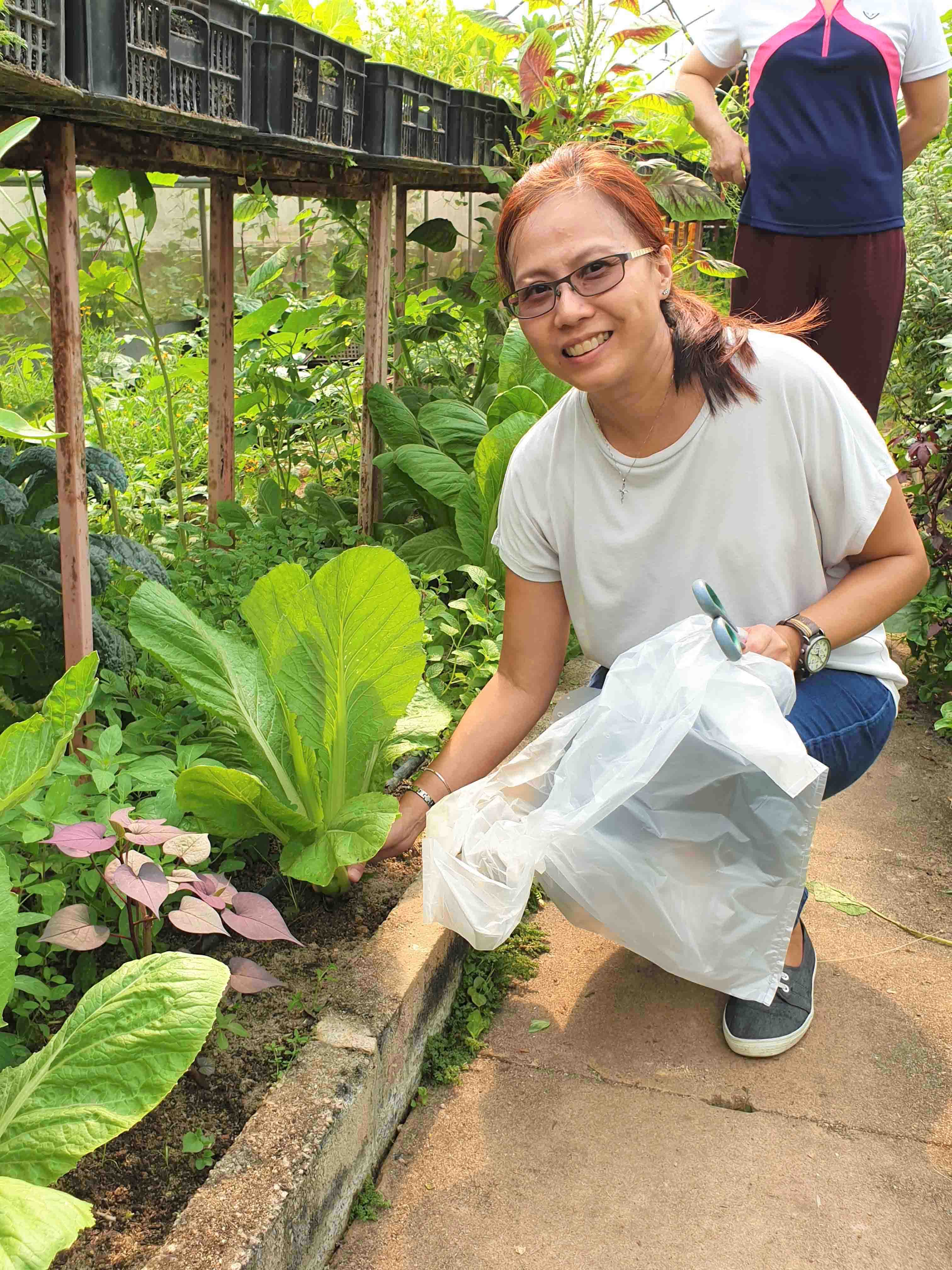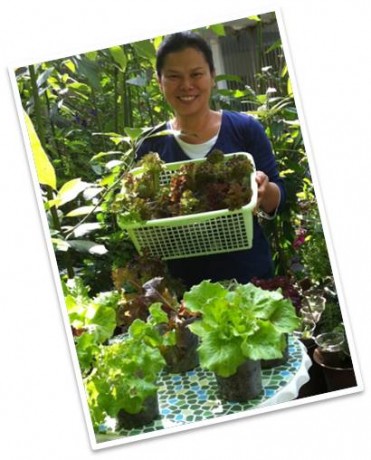 This is a HANDS-ON Organic Workshop which means you WILL be getting your hands dirty. Learn step-by-step first hand the actual methods used by Professional Gardeners.
Hands-On Activities:
Soil Preparation (How to make the best Organic Mixed Soil)

Germination (from Seeds) : Soil & Hydroponic Methods

Transplanting

Propagate & Planting (Multiply by "cut & paste")

Fermenting Garden Enzymes (Live Demo)

High-Tech Soil-Less Farming Setup (Live Demo)
---
What Do People Say About Us?
From Zero to Hero, this Hands-On Workshop is designed to start you off in your journey and equip you with all the necessary knowledge to grow your own Organic Garden confidently.
Look at what some of our students have to say!
---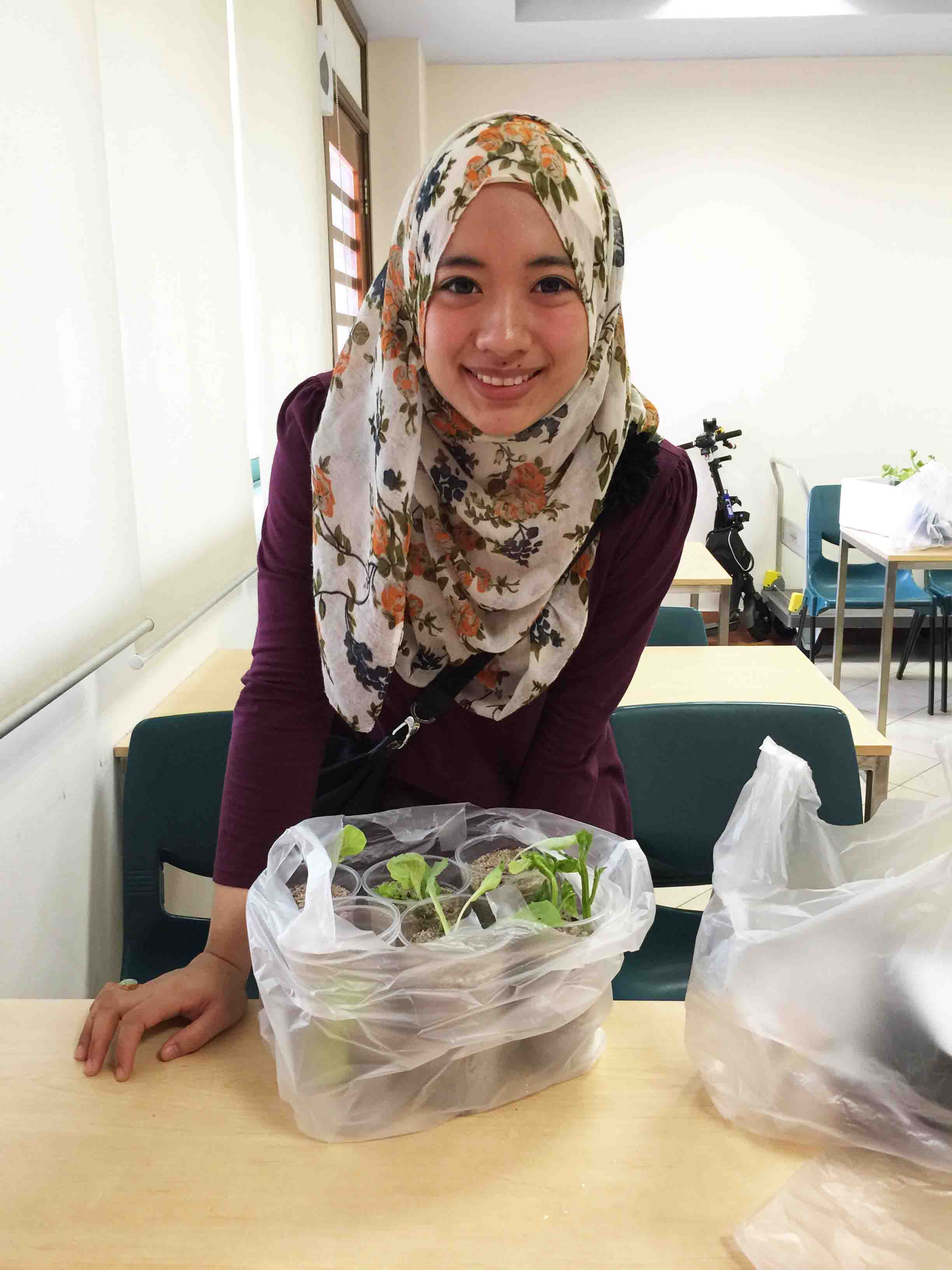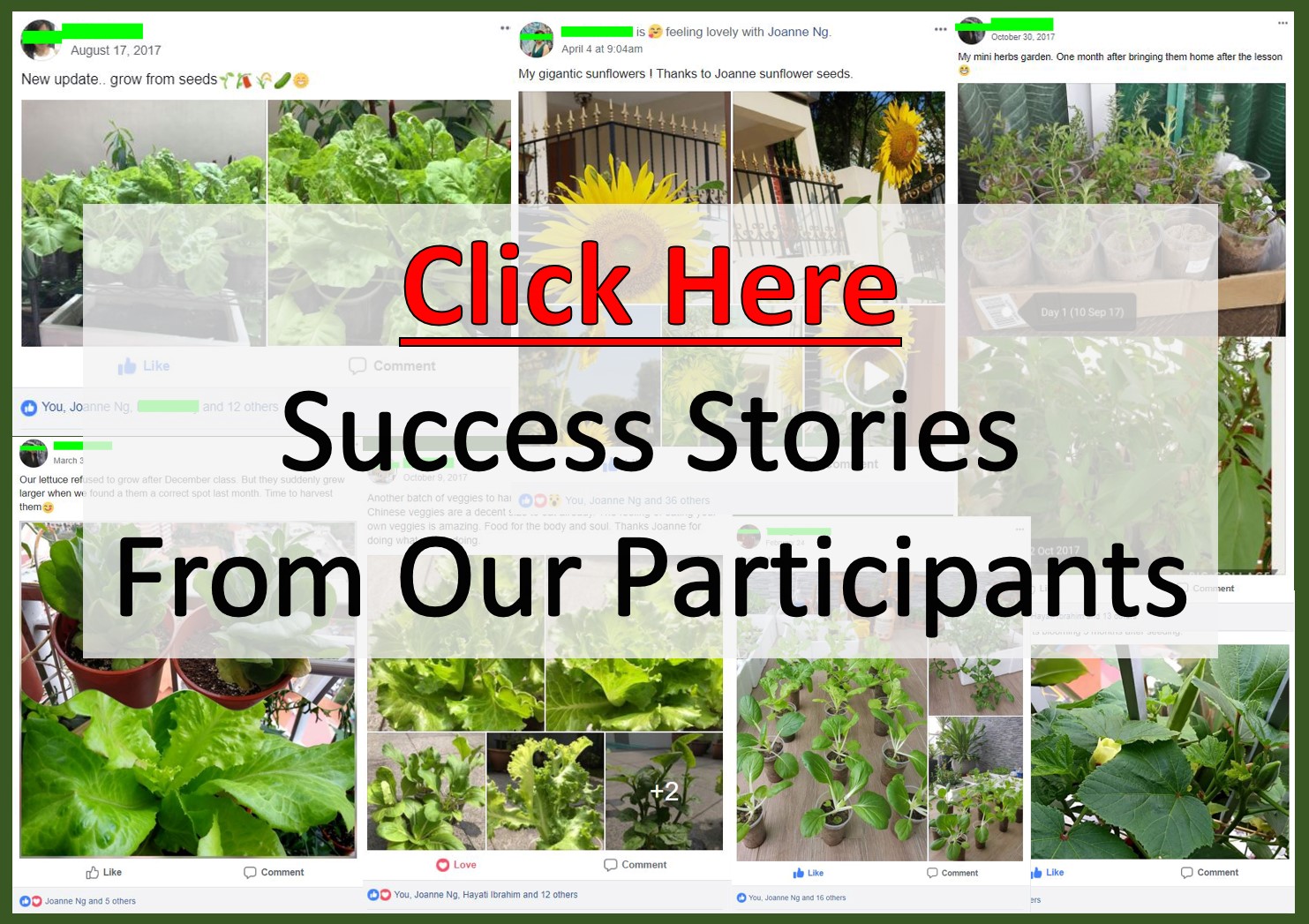 Workshop Review Summary

4.7 out of 5 stars (based on 125 reviews)
Click here to view all reviews!
Really informative and I'm slowly enjoying growing vegetables n herbs!
Thanks so much Joanne.
Really informative and I'm slowly enjoying growing vegetables n herbs! Thanks to what I learnt from Gardens With Purpose…
Happy new year
Derek
Very easy to understand & Practical, Joanne is so passionate it radiates on her face & body.
Joanne gave alot of useful tips. She is very easy to understand & practical. I like listening to her. She is so passionate (that) it radiates on her face + body. 🙂
Is an eye opener
Planting became easier, a lot (of) things taught. Will recommend friend(s) to come for the class. Will definitely come for other classes (as well). Is an eye opener. Many thanks!
Awesome class!
Awesome class! The teacher is very knowledgeable. Lesson is very easy to understand.
Course is well planned and very comprehensive
Course is well planned and very comprehensive for beginners as well as those who have knowledge. Beneficial to all.
I learnt alot!
Joanne is very knowledgeable & passionate in what she do. She shares her knowledge unselfishly & I learnt alot from her & benefited from this workshop. Thanks!
I am now enjoying an edible garden
Thanks to Gardens With Purpose, I am now enjoying an edible garden in my own front patio! Look how well my vegetables are growing! Looking forward to growing more organic vegetables and providing for my family continuous fresh supply.
For Whom?
This Workshop is for the following people:
People who find it difficult to grow anything.

People who want to acquire GREEN FINGERs.

Passionate Gardeners who wish to learn more tips and tricks for Organic Gardening

People who want to build an Organic Edible Garden

People who believe in eating right

People who want to reduce Toxic food and Toxic LifeStyle

Nature lovers who wish to get back to nature
This Workshop is

NOT

for the following people:
People who are afraid of getting their hands dirty

People who do not have an open mind and lack the zest in learning any new.

People who do not like a hands-on learning experience

People who lack patience in gardening

People who prefer simple dull life
**Please note that Venue are Subject to Changes.
Date:

18 Mar 2020 (Wednesday)
Time: 9.30am to 5pm
Workshop Venues:
Changkat Changi Secondary School
23 Semei St 3 S529894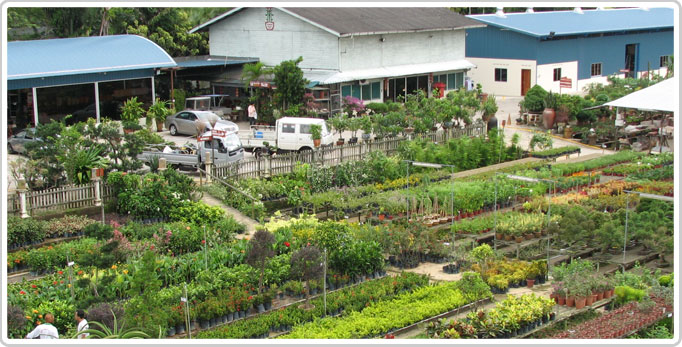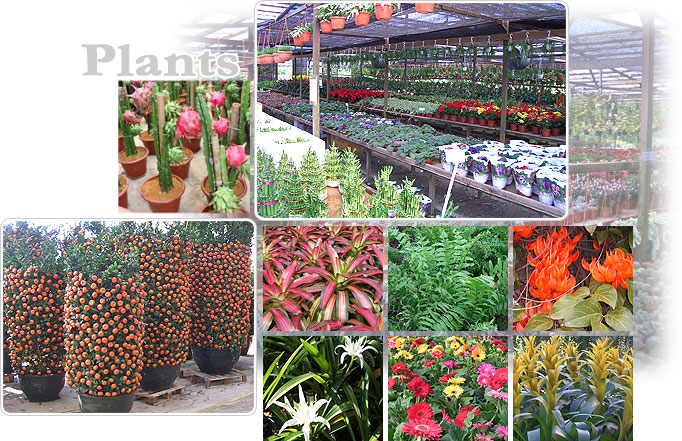 Fee :      
**

S$230 per Person
Special Offer for CCSS event below!
100% SkillsFuture Credit Claimable!
*Standard Single Ticket price. 

Special Offers

only for Changkat Changi Secondary School Event

available below!



Materials & Notes will be provided.
---
Special Discount For CCSS

Friends from CCSS who sign up by
16 Mar 2020

 get to enjoy the special price of


*

S$201 (u.p. S$230) .
*Only for the event at CCSS


So Sign Up NOW! You have ...
Sign Up Now by clicking on the button below!
---
SkillsFuture Credit Usage Information
This workshop is SkillsFuture Credit claimable!
The course code for "1-Day Growing Organic Vegetables using Soil & Soil-Less Methods" is CRS-N-0049823.
Details below:
Using your SkillsFuture Credit:

Before you submit a claim, you must have already completed course registration through our website.
You can claim up to the full course fee if you have enough credit balance in your SkillsFuture credit account.
IMPORTANT! Claim submission period: 

Claim must be made before the course start date.

 Please submit immediately after course registration to allow for processing time.
All Singaporeans aged 25 and above can use their $500 SkillsFuture Credit from the government to pay for a wide range of approved skills-related courses. Visit the SkillsFuture Credit website (www.skillsfuture.sg/credit) to choose from the courses available on the SkillsFuture Credit course directory
*100% Skills Future Credit Claimable for Participants who meet the following criteria,
–  Singaporean Age 25 and above
–  Have sufficient Skills Future Credit
For steps on how to Submit a claim with SkillsFuture, watch the video below!