1-Day How to Make Herbal Tonics using Probiotics
Making  Health Tonics with Herbal Benefits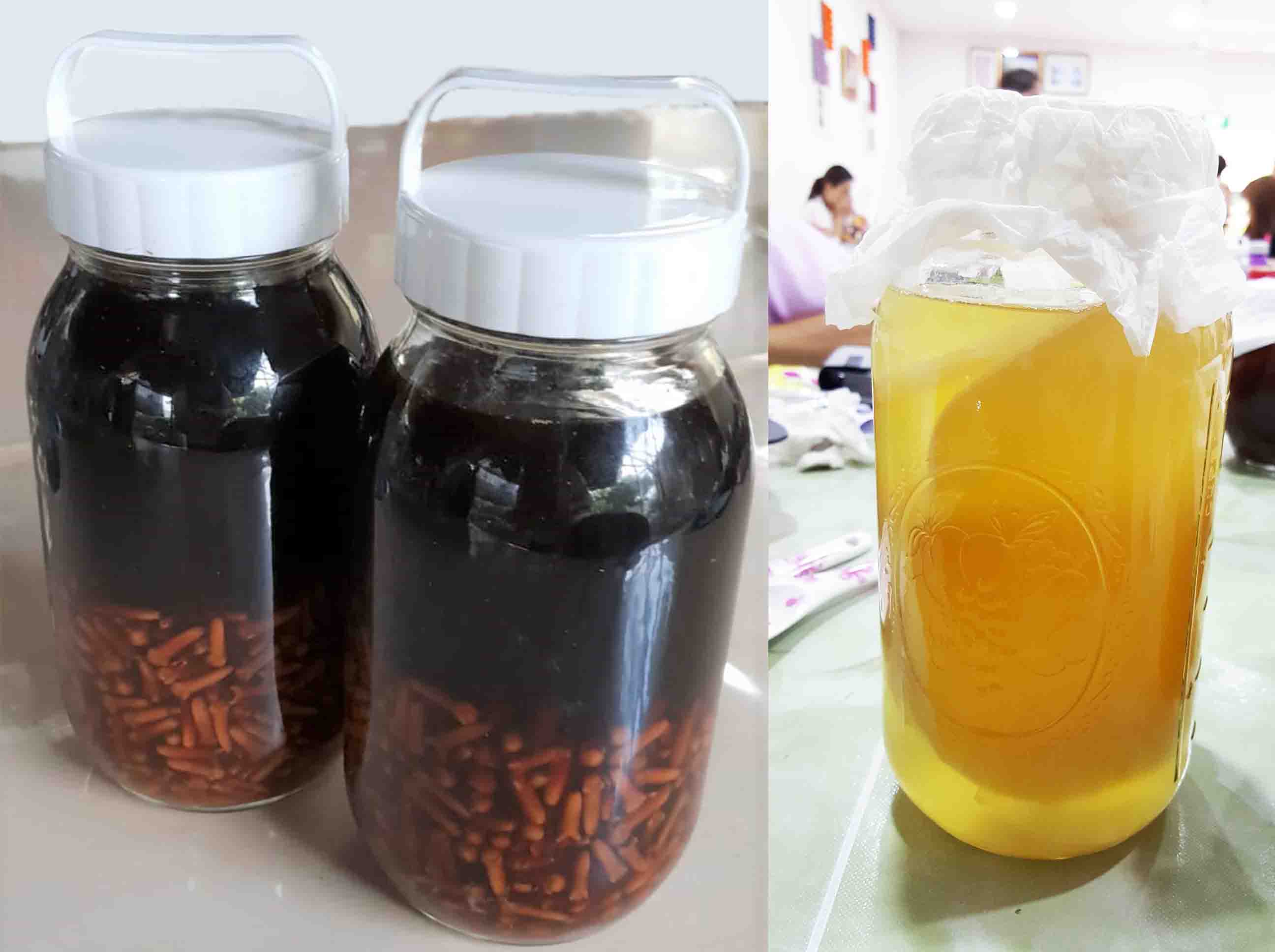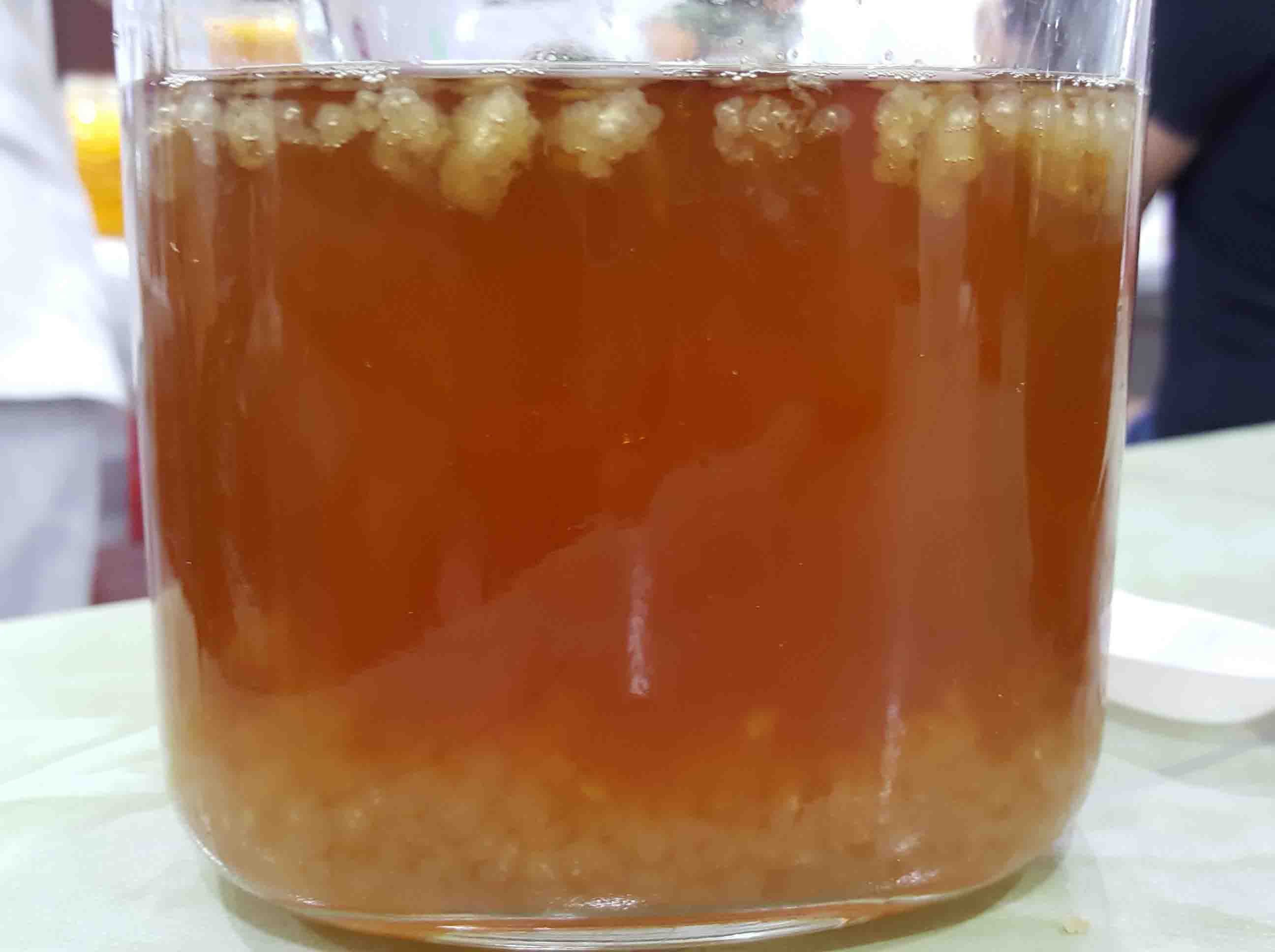 The Arts & Science Of Making Probiotics
Not many people know this :  Beneficial Bacteria (Probiotics) are such a Critical life force for ALL biological activities in most living things.  We really need to get lots of good bacteria into our bodies.  The body's ability to Digest, Absorb and Utilize nutrients depends mainly on the presence of these good micro-organisms in one's body.
During the process of Fermentation, live bacteria will "pre-digest" the nutrients and elevate the enzyme levels.  These "Elevated Enzymes" are highly beneficial to our body cells.  The correct fermentation of the Herbs will produce nourishing Tonic with health benefits :  skin, hair and eye health, boost the body's overall Immune System, promote a Healthier Digestion,  Detoxifying and Revitalizing our body cells.
However, many people are afraid of making their own Herbal Tonic that do not required preservatives.  This could be due to the following reasons:
Lack of knowledge about Probiotics (or popularly known as Enzymes) and the wonderful health benefits that it gives

The mis-perception about fermented food as 'spoiled' food

The lack of know-how on how to make the Probiotic Drinks

The lack of knowledge on how to SAFELY ferment food

It is hard to find good advice when it comes to BACCTERIA.
There are many other factors attributing to this but chances are, meeting someone who knows the Art and Science of making the Probiotic & Health Tonic is rare.
Wouldn't it bring better health  if you could stop all those 'chemicals' that are added to our health drinks nowadays :  artificial flavors, preservatives,  additives, stabilizers, etc
Wouldn't it be good if you could learn direct from an expert , getting your quick start to fermentation safety, practical tips,  etc ?
YES YOU CAN!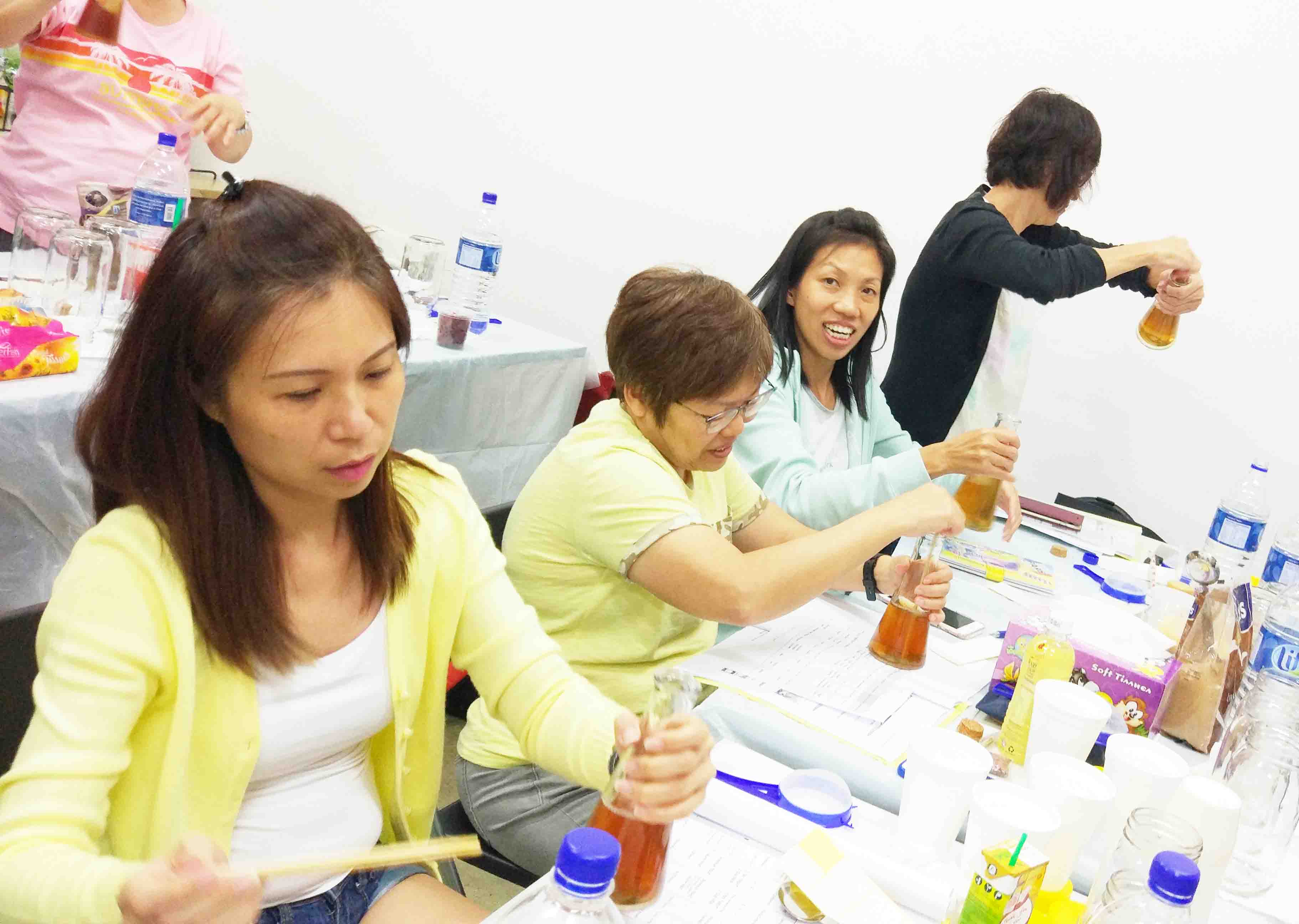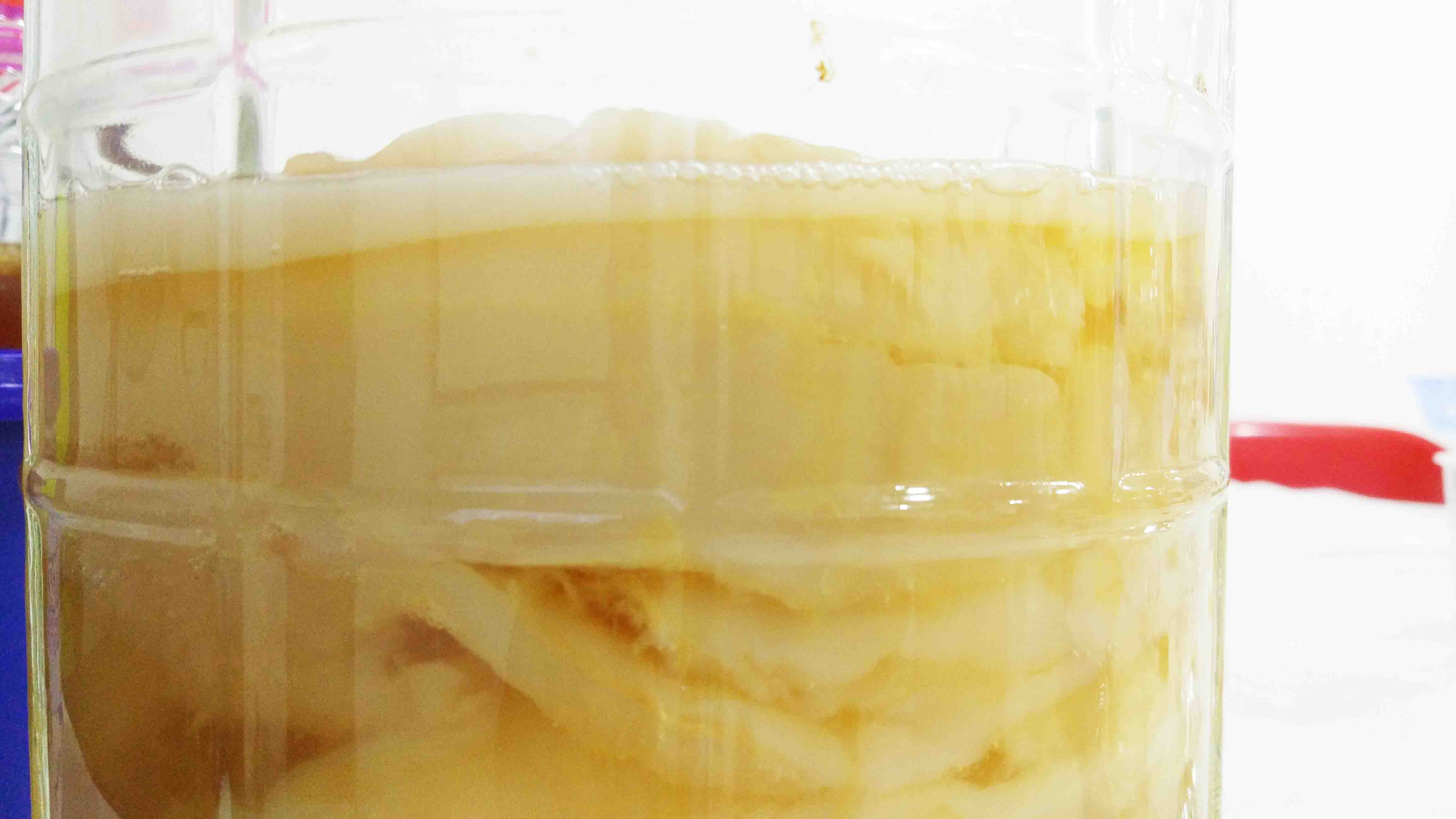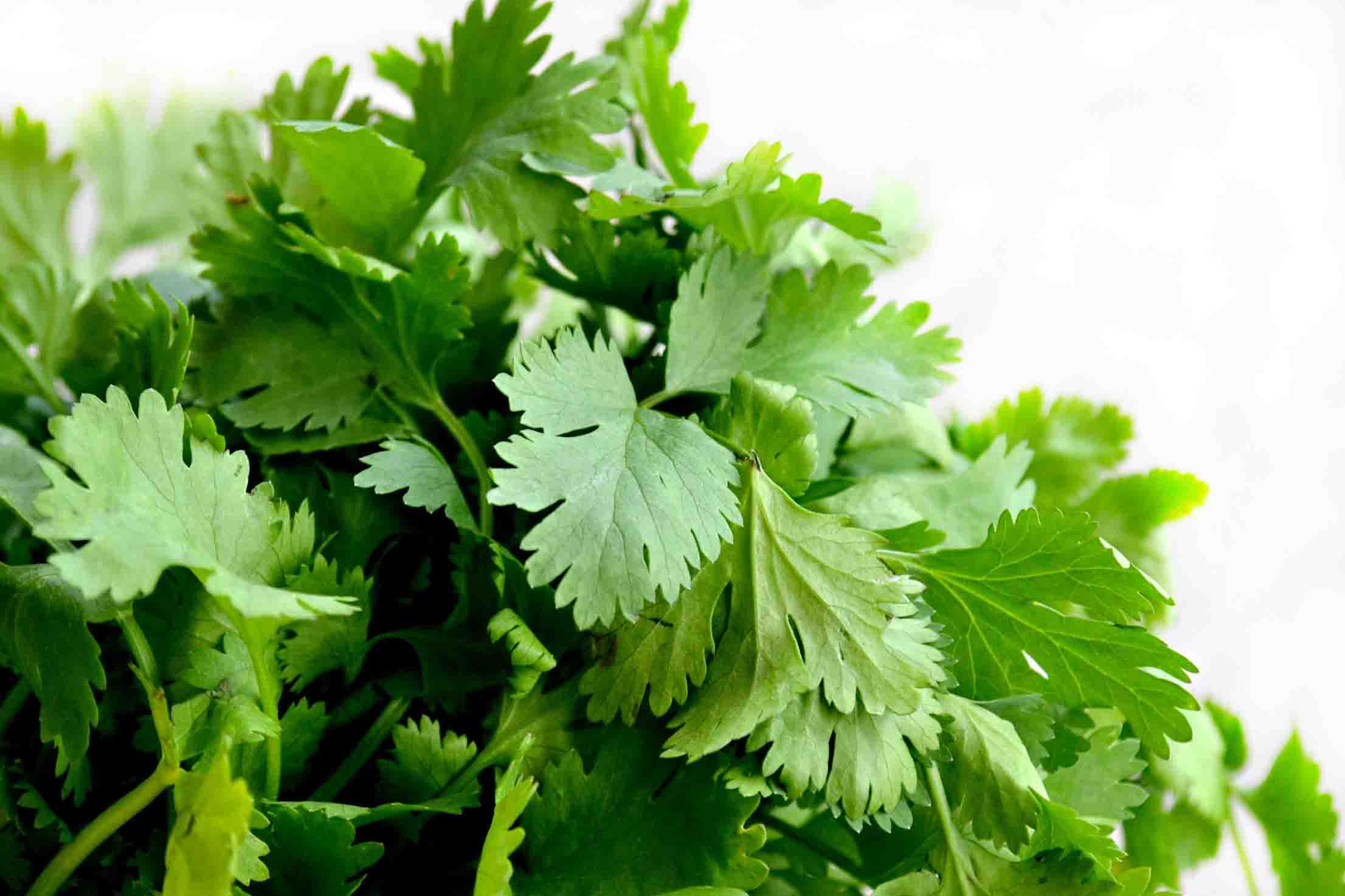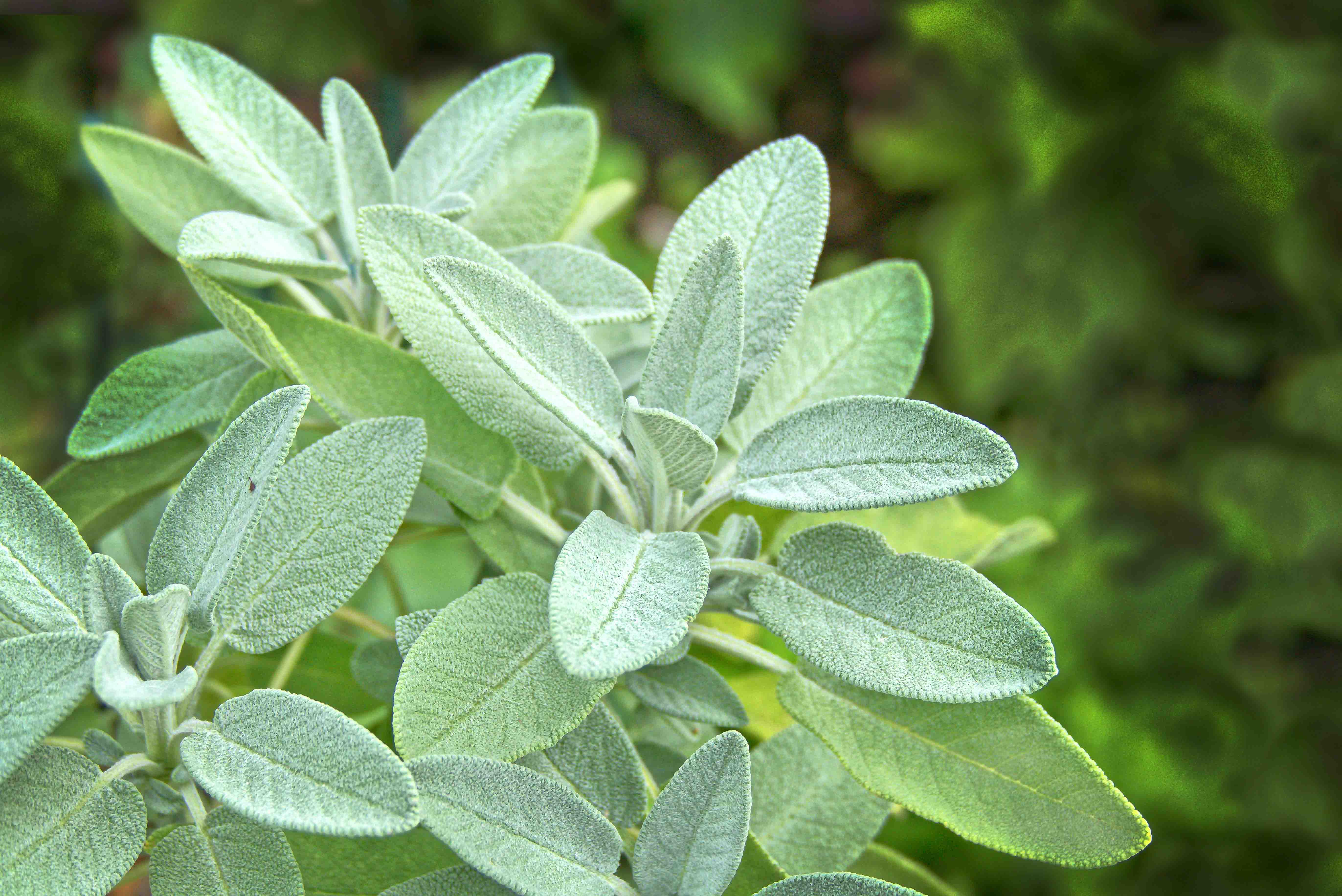 Preparing the Probiotics.
Ideal Conditions for Good Fermentation.
Good Bacteria and Bad Pathogen.
Safety :  the Do's and Don'ts when fermenting liquid.
Many Uses & Health Benefits of Probiotics.
Serving Probiotics & Storage.
How to obtain Herbal Extracts in making Health-Promoting Tonics.
Preservatives for Herbal Tonics.
Finding Organic Herbs & Spices.
How to Use Herbs for maximum benefit.
Herbs that can improve Digestive System & Nourishment.
Herbs & Spices which helps our body to Detox.
Herbs & Spices for Anti-Inflammation & promotes Healing.
Creating Herbal Vinegar for Cooking.
Herbs can boost the body's immune system & fight Infection.
Herbs for better Eye Sight.
Herbs for Slimming.
Herbs for Skin Health.
Herbs for better Hair Growth : reduce Greying Hair & Hair Loss.
Anti-Oxidant Herbs & Rejuvenation.
Bonus Topic :  Anti-Aging Herbal Probiotic Sprays.
How to Harvest & Store Herbs.
Ideas for developing innovative Herbal Tonics.
Marketing Herbal Probiotic Beverages.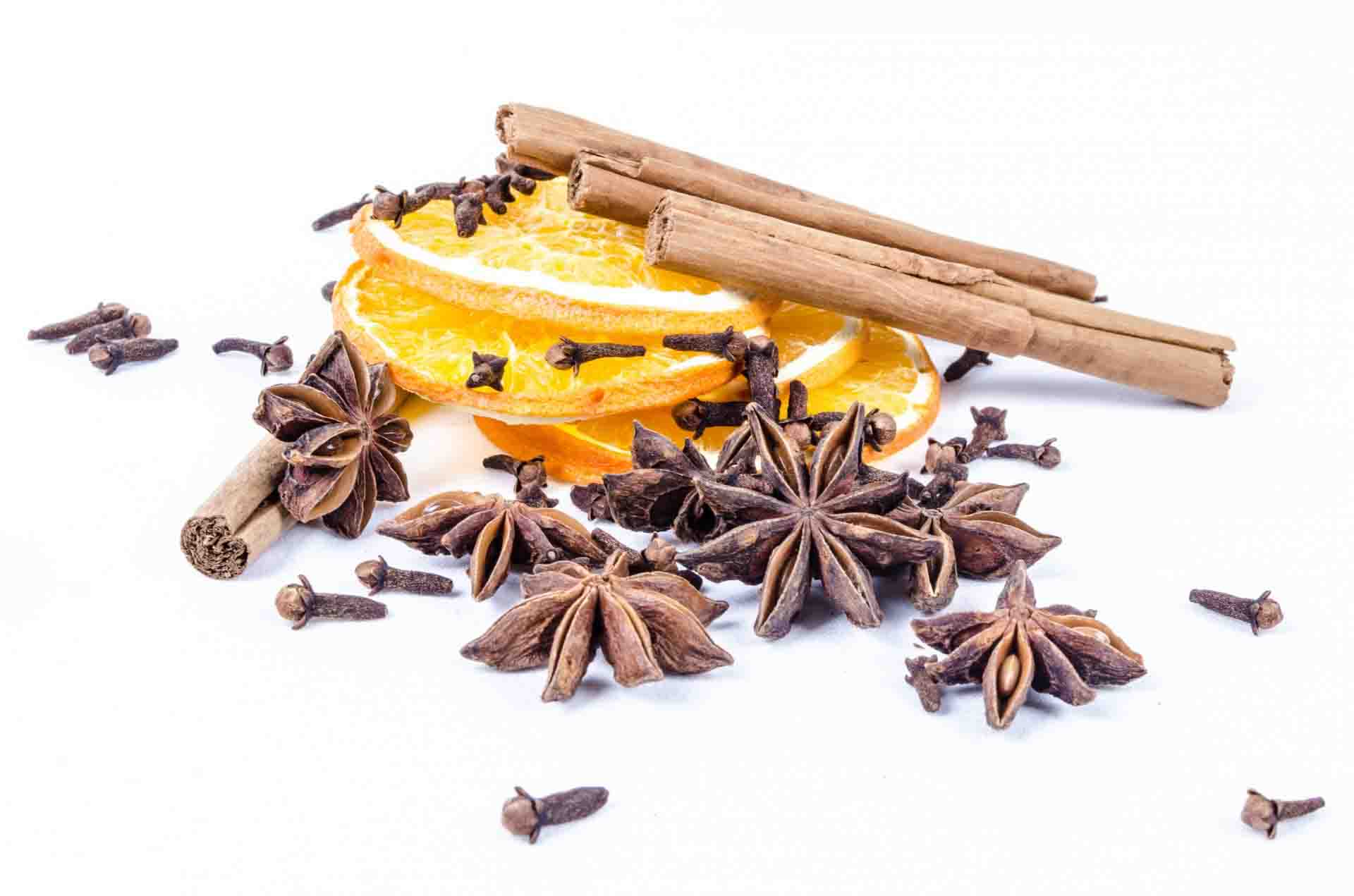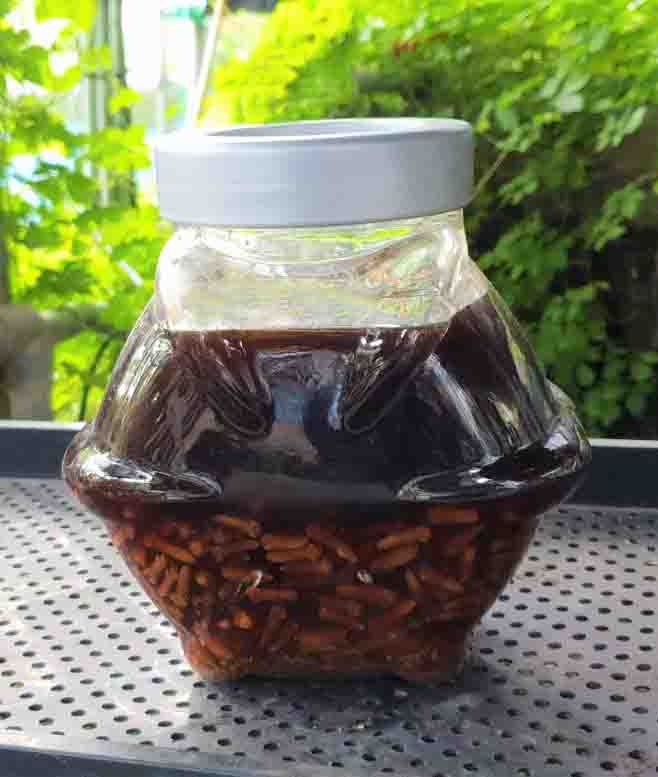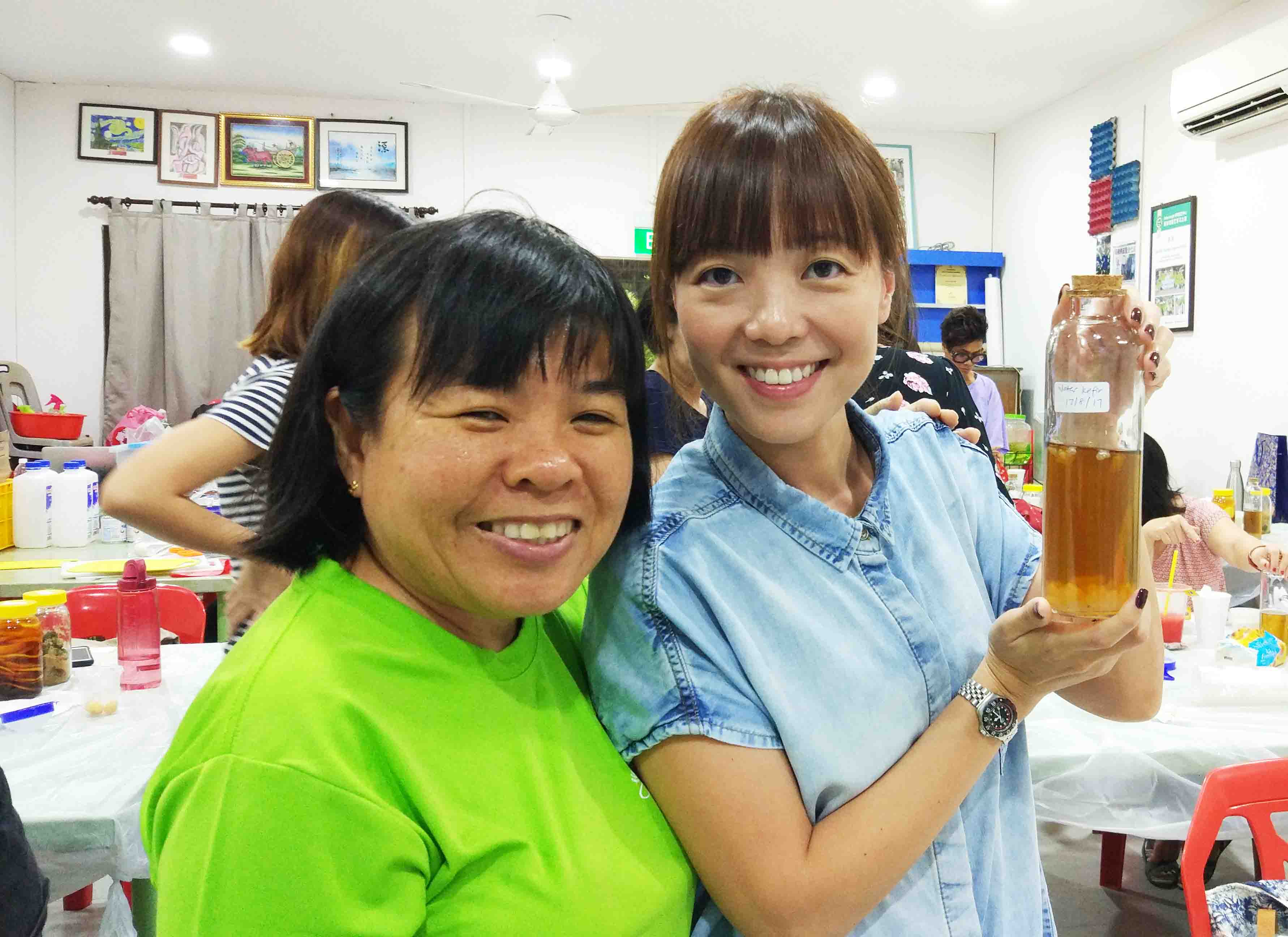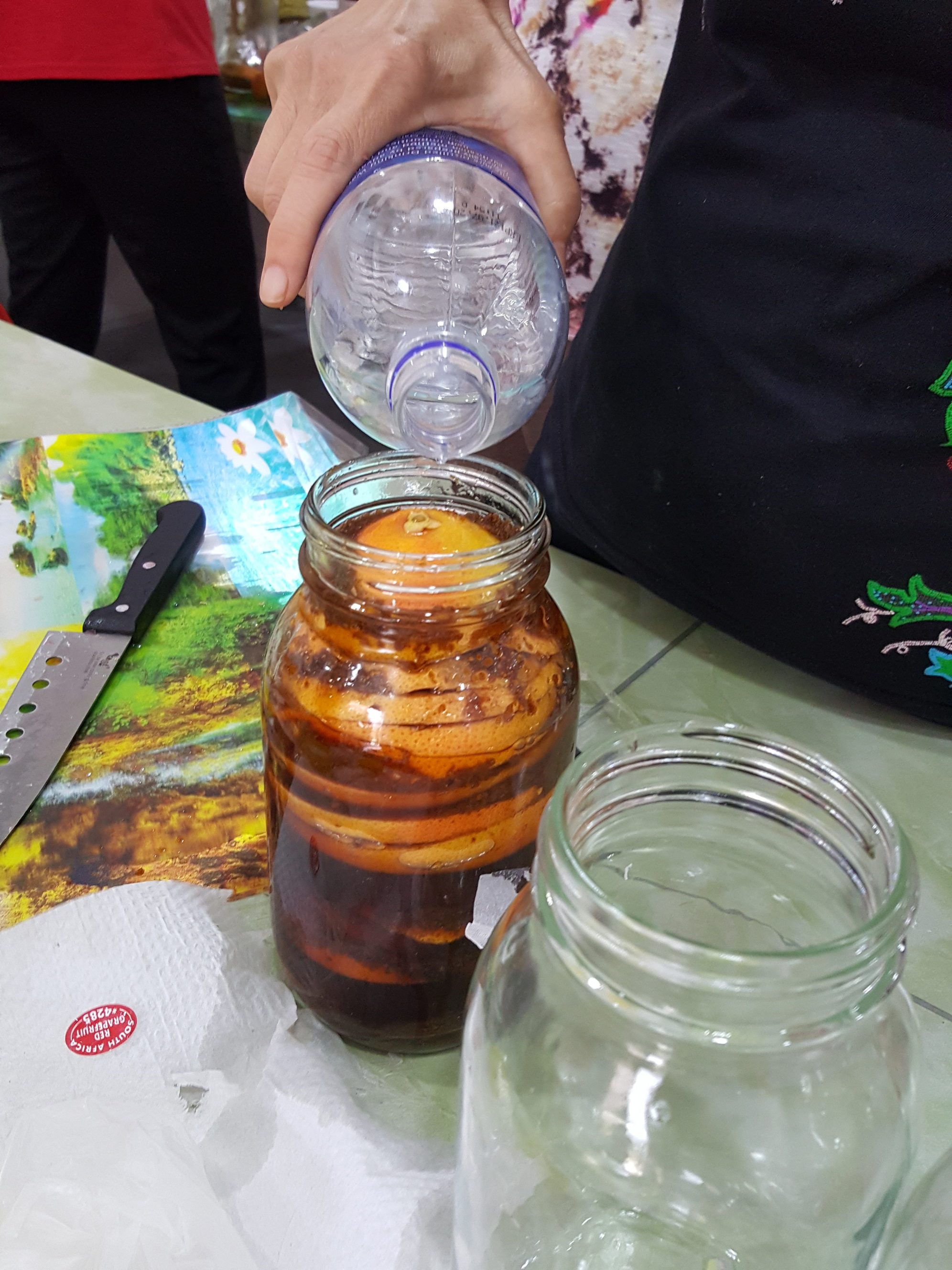 ---
Course Objectives
This 1-Day hands-on workshop will get you started on creating Herbal Tonic Beverages rather quickly.   No prior fermenting & herbal knowledge needed.  Trainer will share many important Probiotic & Herbs concepts : Initial Preparations, Ideal Conditions for proper Fermentation, Storage, Bacteria Safety and creating interesting Herbal Tonics.
Beside learning how to prepare and store Herbs for fermentation, participants will also learn about the uses of each common Herbs.  After this workshop, participants will be able to create all kinds of herbal tonic for general wellness and common health conditions such as flu, slimming, anti-aging, skin problems, etc.
This workshop is ideal for people who yearns to go into Organic Lifestyle industries.    Employees from the Food & Drinks industries, Spas, Beauty & Massage Industries, Aromatherapy Industries, Caterers, Canteens, Health industries, Chefs & Culinary Schools and Restaurants will find this workshop very useful.
Anyone who has interest in working with Health Drinks and Organic Foods will find this workshop a very useful jumpstart.  All Professionals and un-employed who wish to catch up with the forthcoming Organic Trends, may want to consider acquiring this new skill in order to expand their new career opportunities.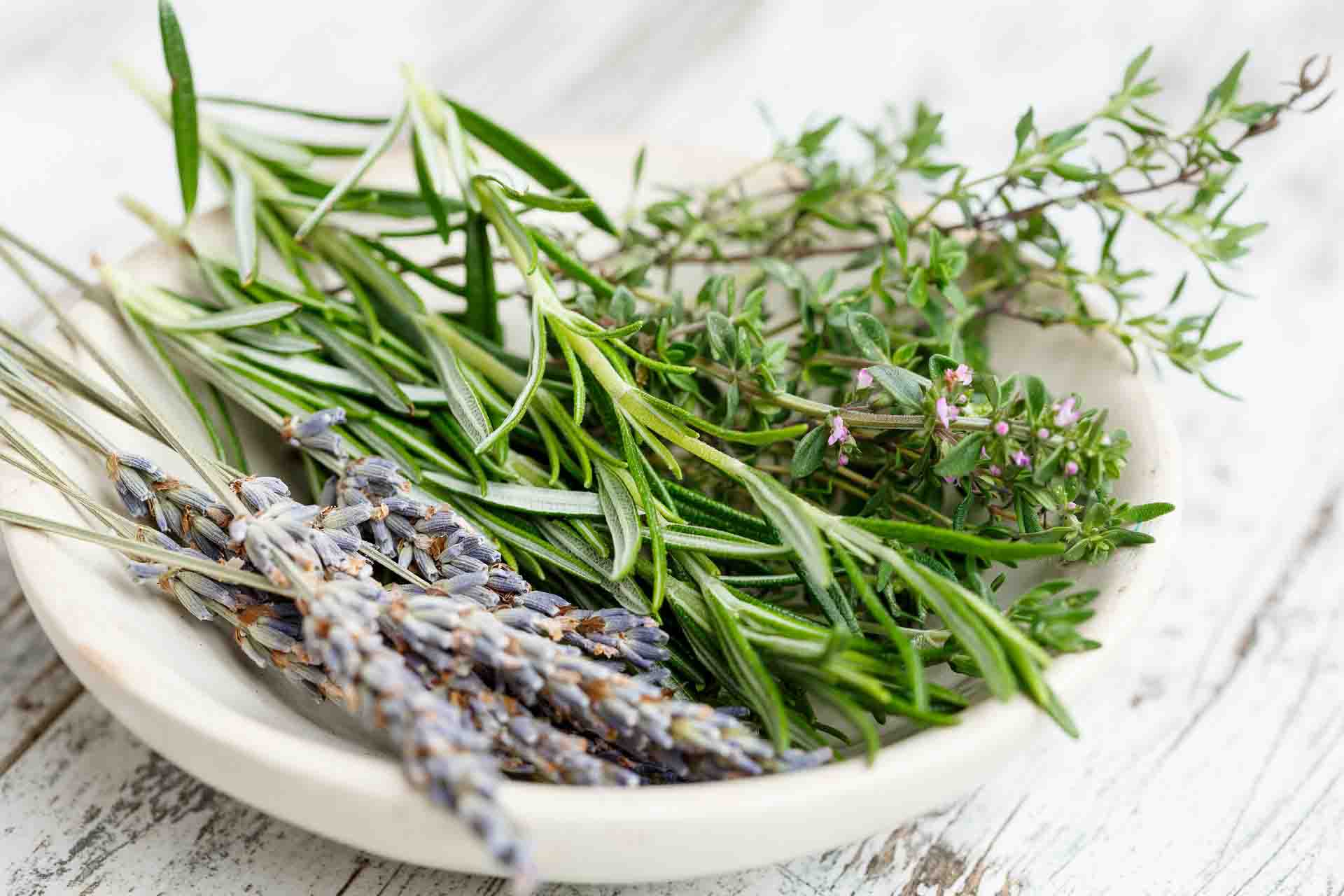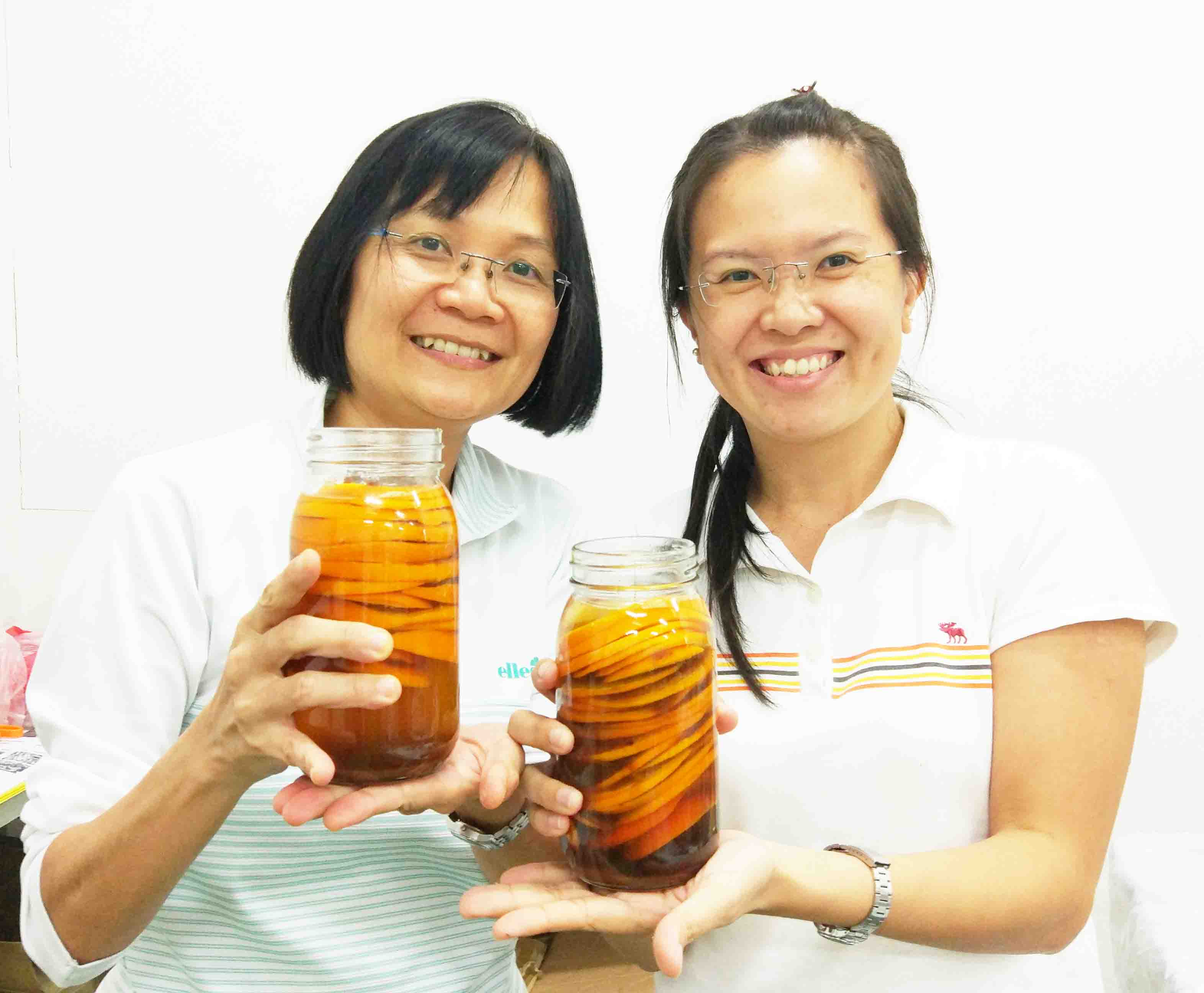 This is a HANDS-ON Organic Workshop which means you WILL be getting your hands dirty. Learn step-by-step first hand the actual methods used by Experienced Probiotic makers.
Hands-On 1:  "Confinement Ginger-Vinegar" Detox Tonic.  30mins
Hands-On 2:  Turmeric Vinegar for Cooking.  30mins
Hands-On 3:  Slimming Tonic using Garcinia Cambogia.  30mins
Hands-On 4:  Anti-Aging Herbal Probiotic Spray.  30mins
Bonus Activity :
Hands-On 5:  Making your first Herbal Hair Tonic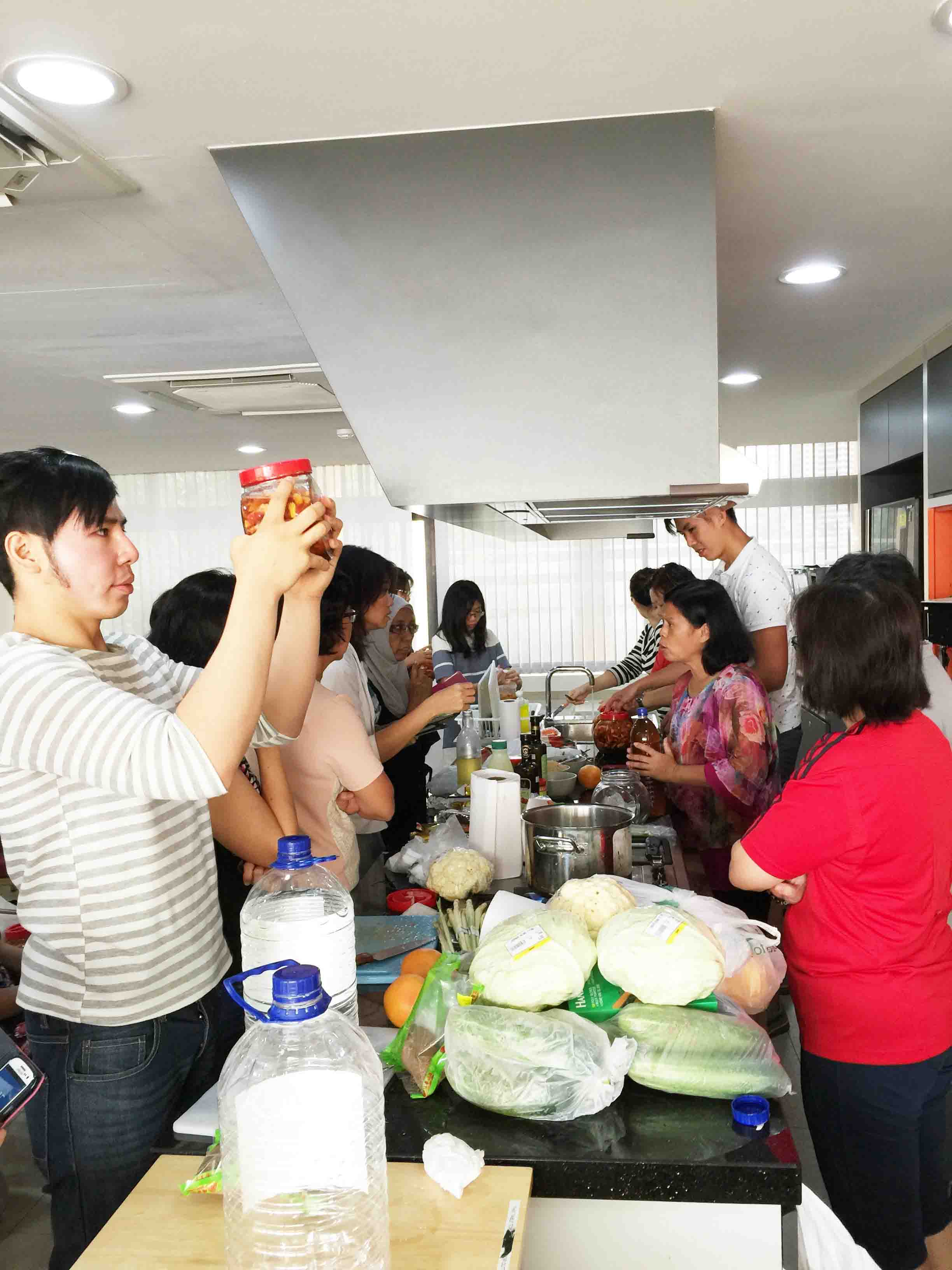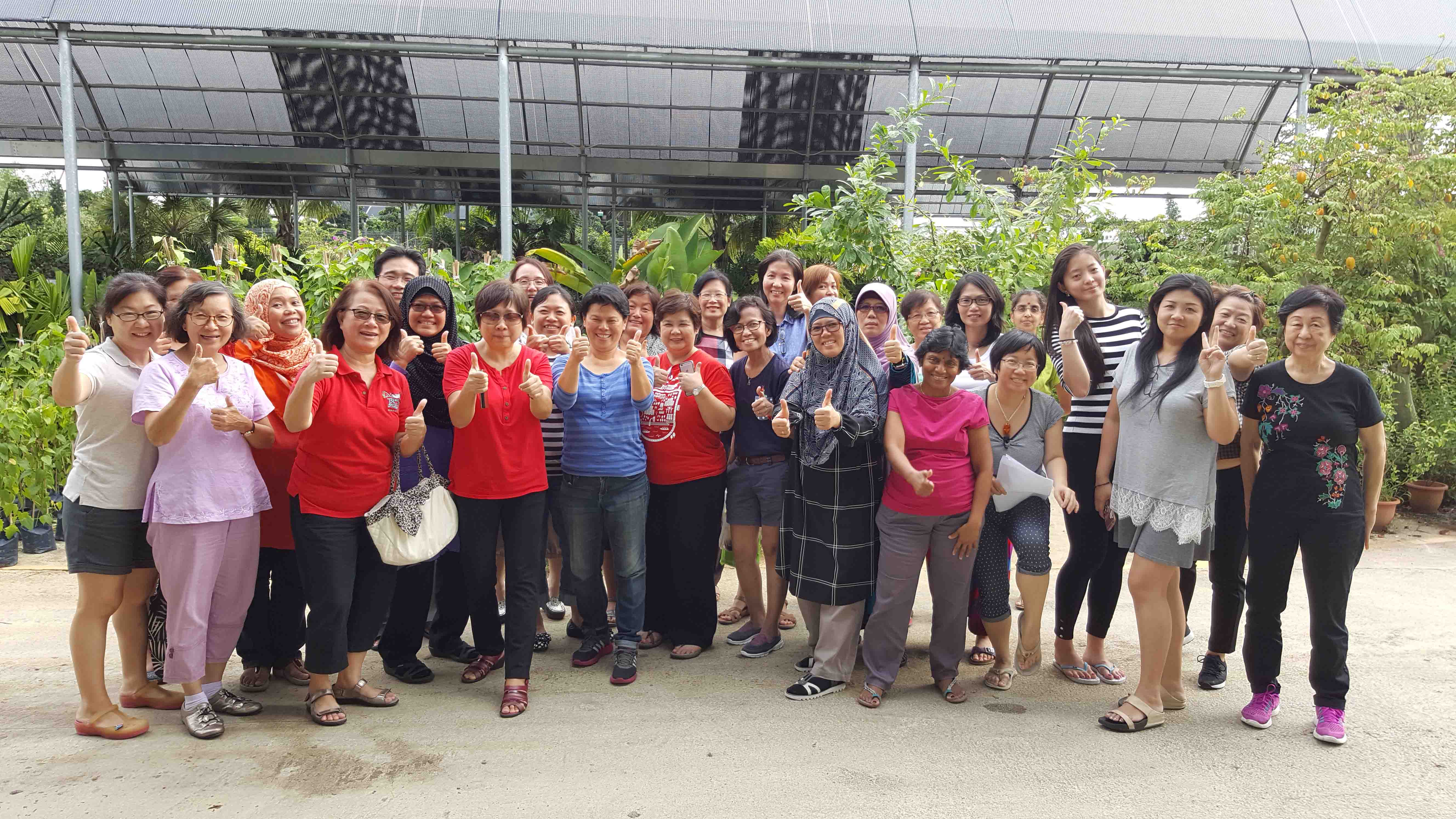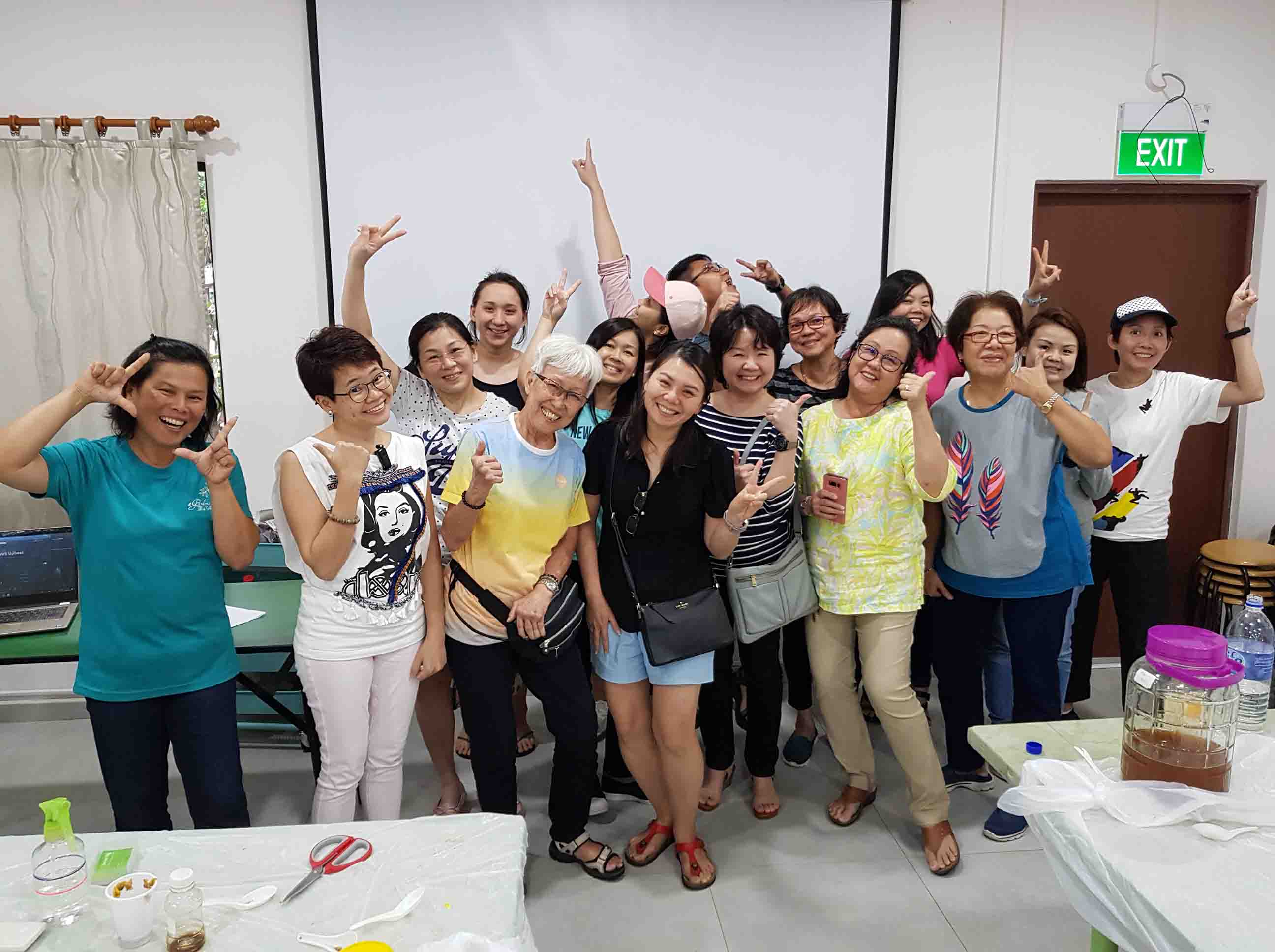 "Joanne is an engaging instructor. She keeps the class focus and her easy instruction is easy to follow!" – Theresa
"Joanne makes things very easy to remember, using current lingo" – Amanda
"Lots of information. Joanne is very knowledgeable and very helpful.  For the low fee she is charging,  she is giving us a lot of good value." 
"An interesting and useful workshop by Joanne. Learn a lot about enzymes"  – Whye Chin
"I learnt the easiest & fastest way to obtain probiotic nutrients by the simple & easy steps of making enzymes" – Florence
For Whom?
This Workshop is for the following people:
People who finds it difficult to make their own Health Tonic that can last a long time

People who have no knowledge about the benefits of Probiotics and would like to find out more

People who want to learn how to make Tonic from herbs SAFELY

People who loves learning & doing

Potential Entrepreneurs

Health Conscious individuals

Passionate chefs who wishes to include Healthy Tonic into their recipes
This Workshop is

NOT

for the following people:
People who doesn't like getting their hands dirty

People who does not have an Open Mind and zest to learn new stuff

People who Fears the process of fermentation and handling bacteria

People who still think that Bacteria are ALL BAD

People who Lacks Patience in the process of Fermentation

People who are not interested in Health & Natural Living
**Please note that Venue are Subject to Changes.
Date:
16 Mar 2019, Saturday @ World Farm
Time:      9:30am to 5pm
Workshop Venues:
**

Please check ticket name for actual venue.
a) World Farm Singapore
15 Bah Soon Pah Road, Singapore 769962
(Near Khatib MRT)
b) Toh Orchids
84 Sungei Tengah Rd, Singapore 698986
Sungei Tengah Agrotechnology Park
(Nearest MRT is Choa Chu Kang MRT)
Fee :      
**

S$360 per Person
*Standard Single Ticket price. Check out our

Special Offers

.

Packed Lunch & 

Transport From Khatib MRT Station (for World Farm); Transport from Choa Chu Kang MRT Station (for Toh Orchids); Transport from Bishan MRT Station (for EcoWellness)

 will be provided.
At the end of the workshop, you will bring home:
– 1 Bottle (900 ml) of Fruit Enzyme
– 1 Bottle (500 ml) of Quenching Calamansi
– 1 Bottle (200 ml) of Delicious  Yogurt Dessert
– 1 Bottle (250 ml) of Water Kefir
– 1 Bottle (400 ml) of Kombucha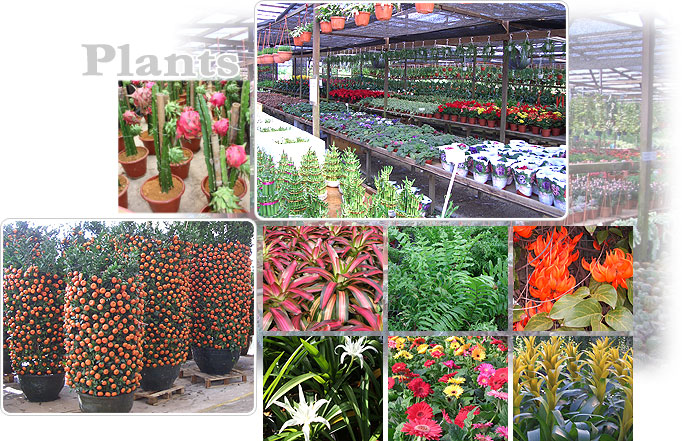 ---
Early Bird
It's true, the early bird catches the worm! Sign up early to get tickets to our workshop at a discounted price.

The hunt is on for our 13 Mar 2018 workshop! You have ...
... left for worm hunting.
Buddy Special
Bring along one or more friends and enjoy a huge discount off each ticket.
Double the learning, and DOUBLE THE FUN~
Combined with the Early Bird promo, a 2-pax Buddy Early Bird Special is only S$660 (u.p. S$720.00).
Regular (on-time) Birds can still get a 2-pax Buddy Special for S$690 (u.p. S$720.00).
Sign Up Now by clicking on the button below!
---