Team Bonding Activity for Schools, Companies and Educators
Physical & Remote Zoom Workshop Available!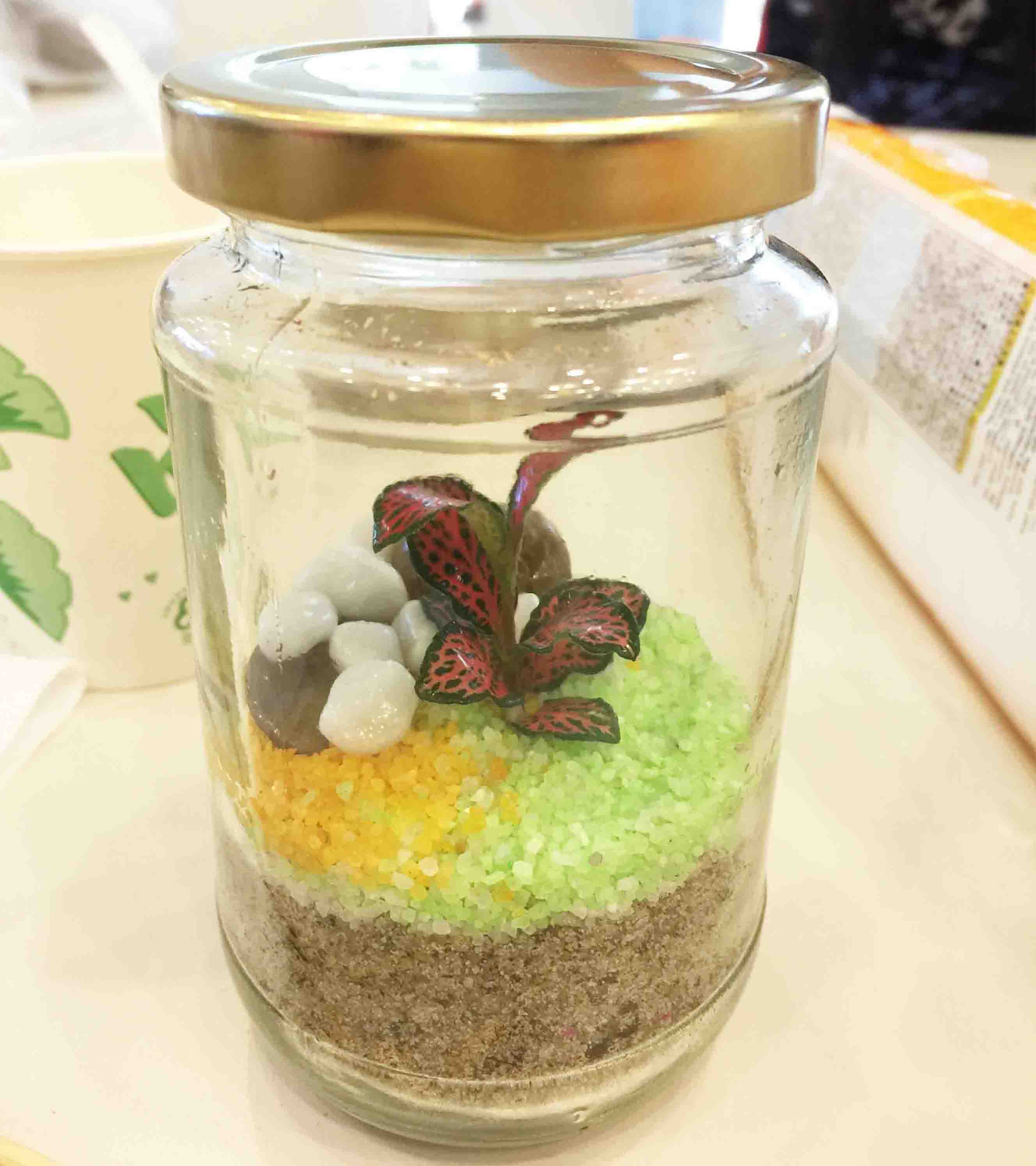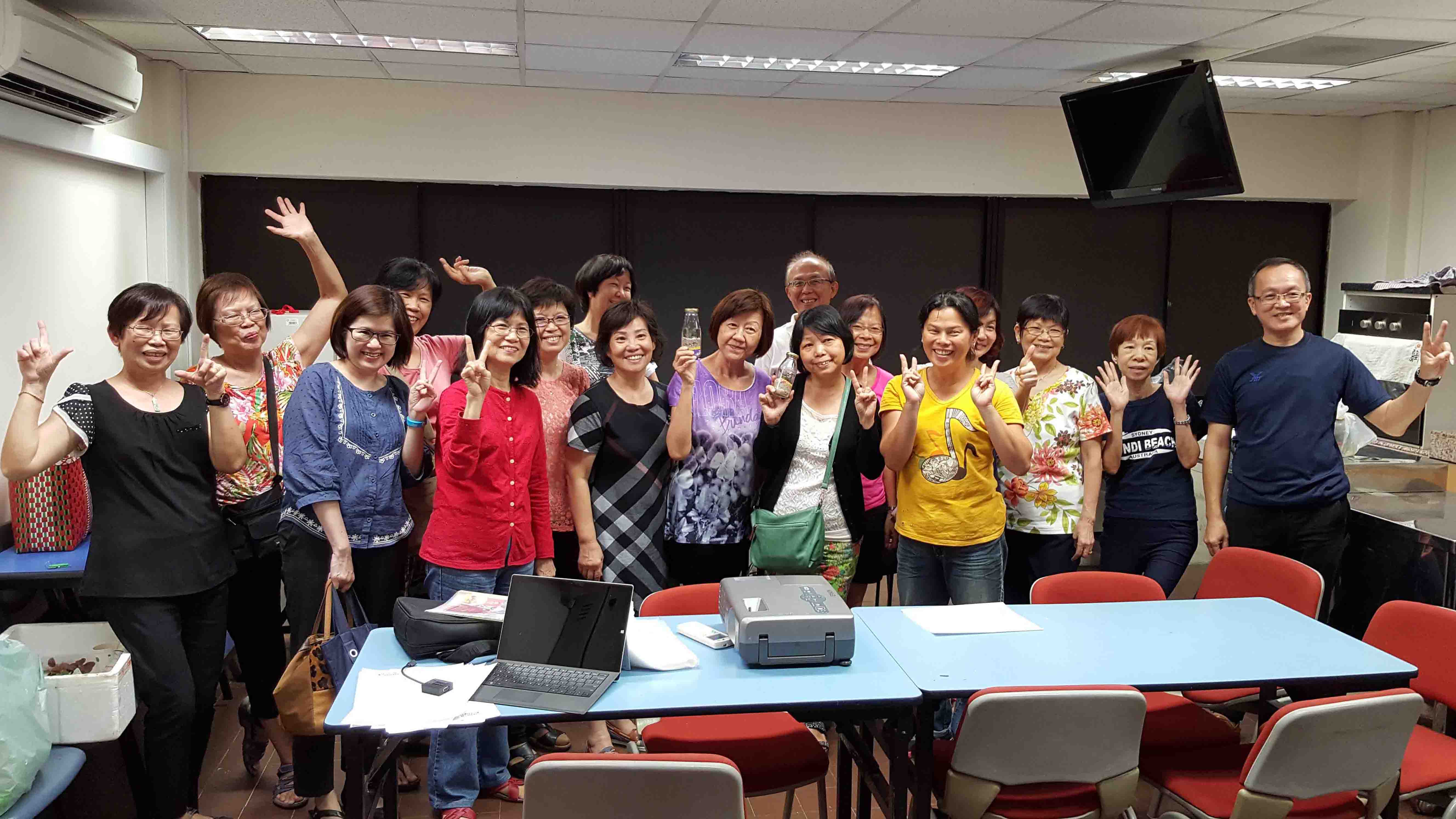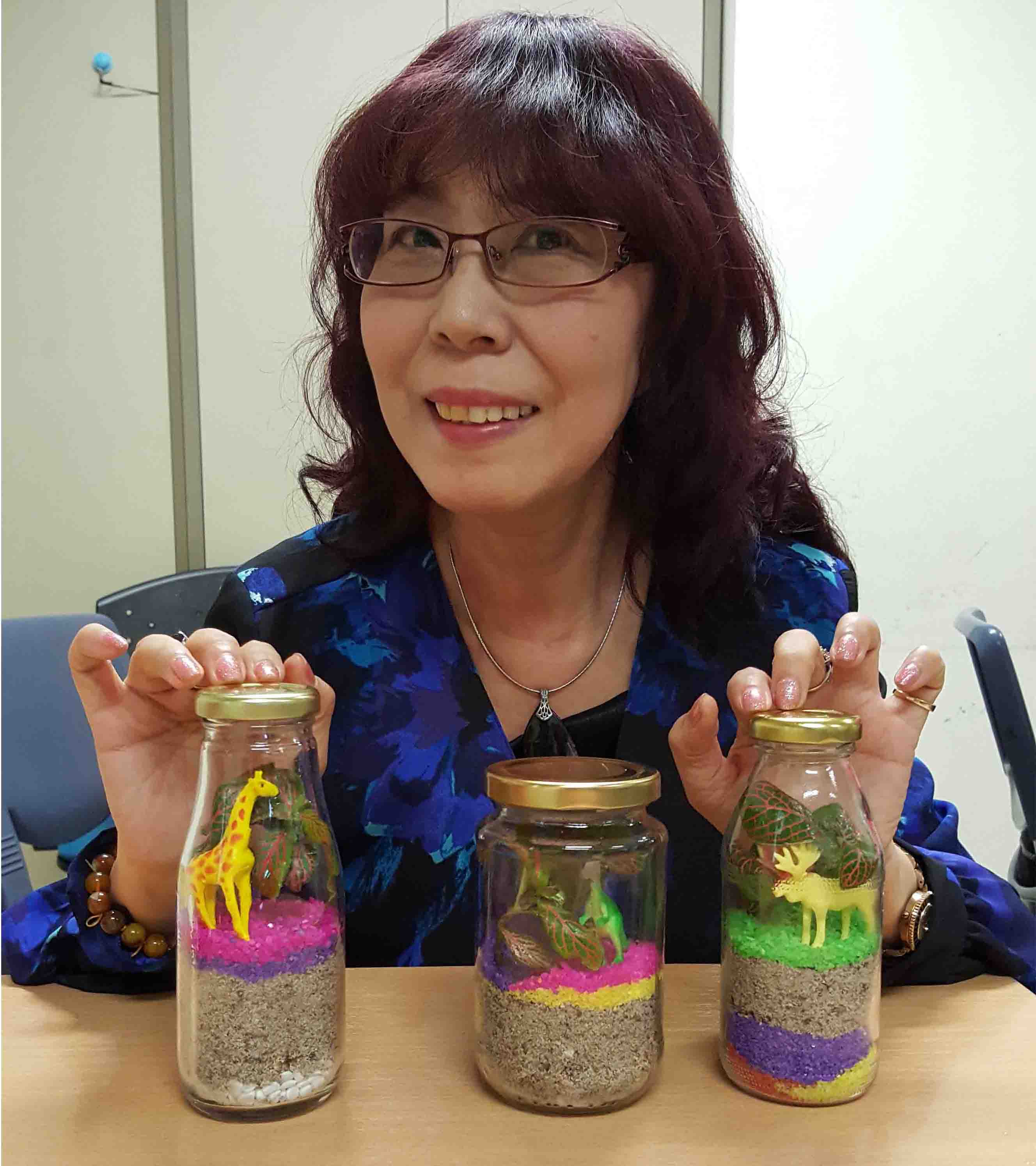 ---
Theory
How Terrarium actually works

Selecting Suitable Plants/Soil

Creating the Ideal Environment

Important Terrarium Requirement

Where to purchase your Materials

Design Possibilities & Themes
Suitable Containers

Caring for your Terrarium

Artistic Decoration Ideas

Final Tips & Thoughts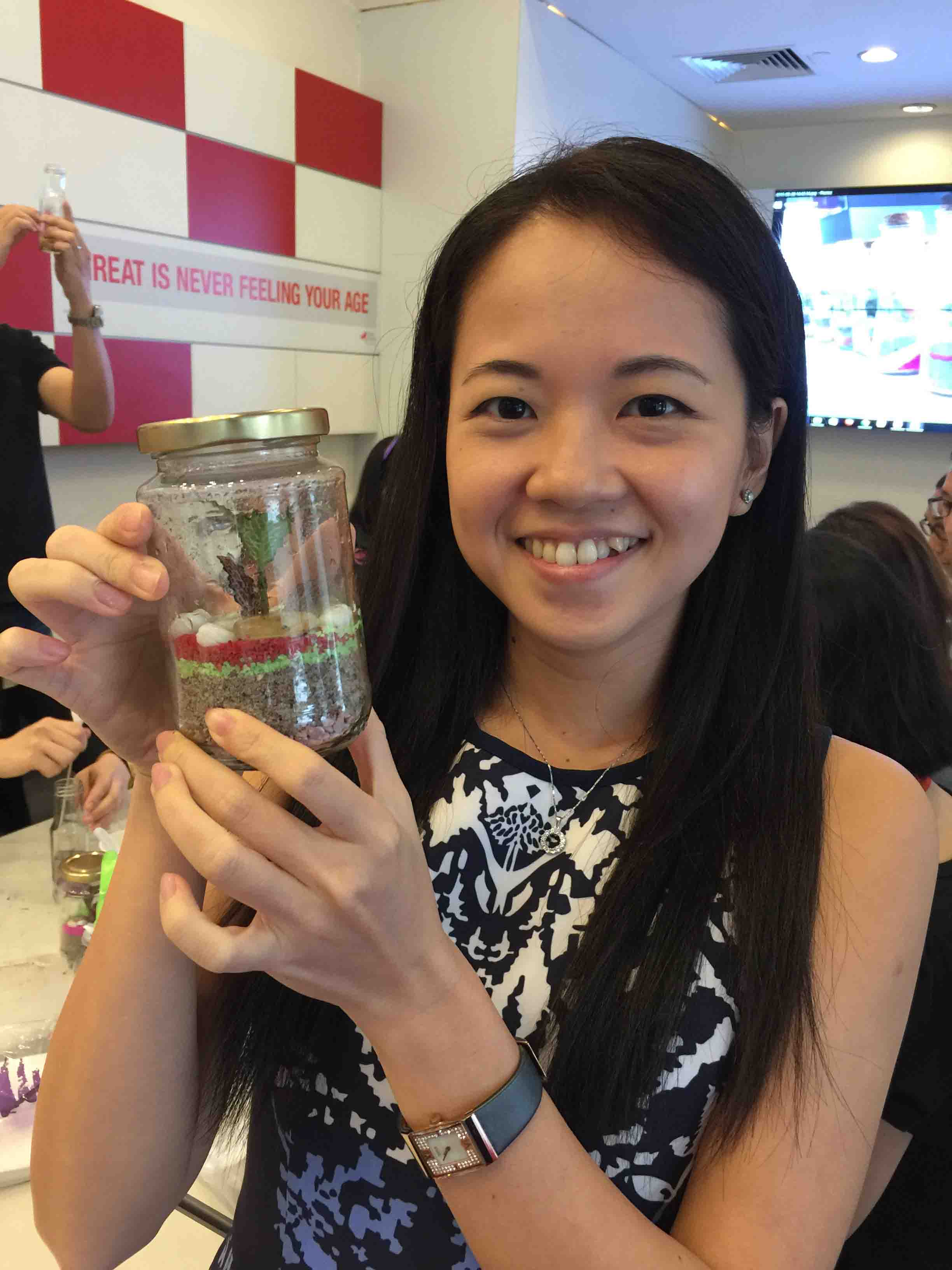 Hands-On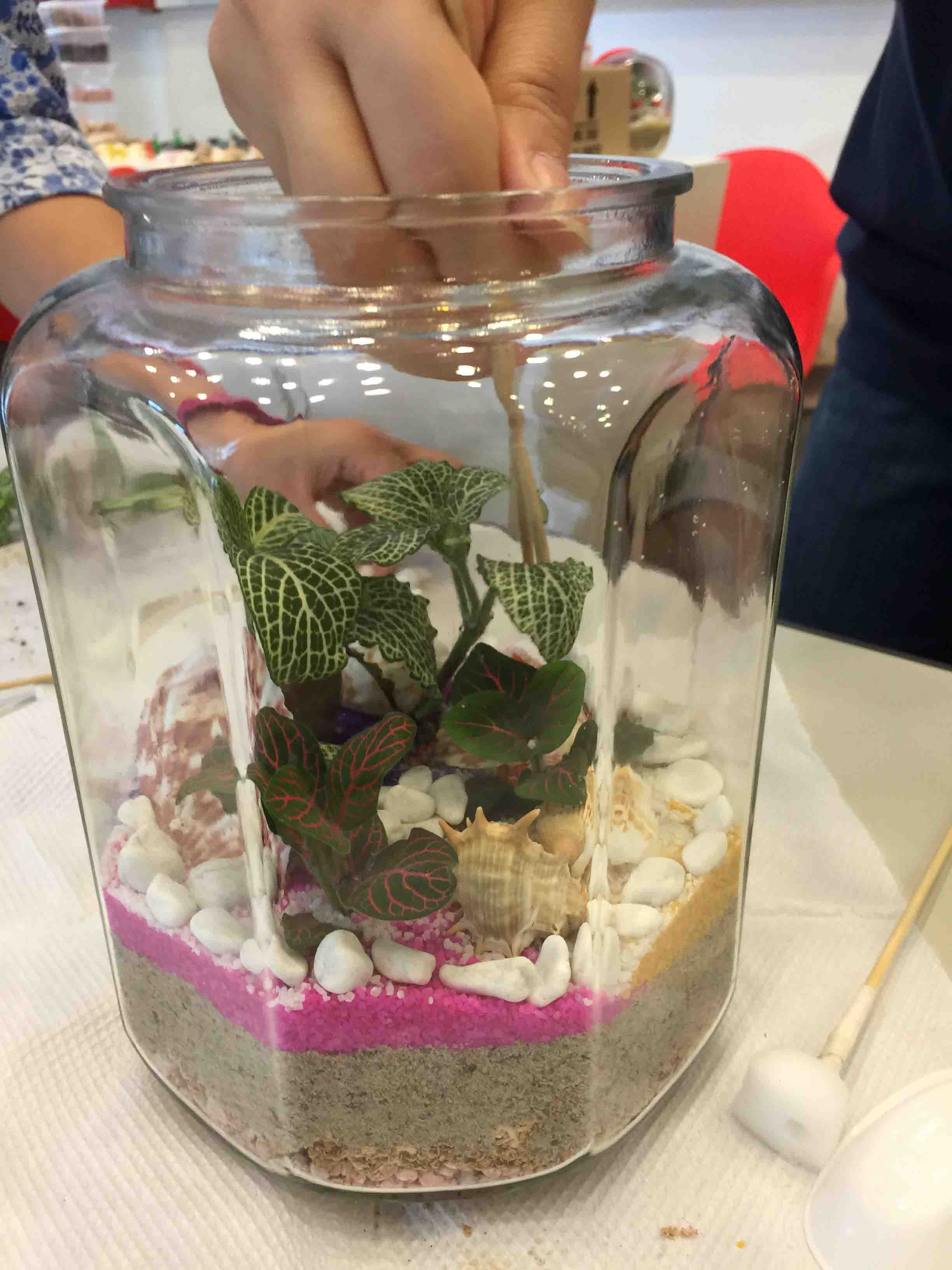 Preparing the Bottles

Creating the Necessary Tools

Practical Gardening Tips for Success

Simple Steps to Beautify Your Terrarium

Project 1 : How to Make a Traditional Closed Miniature Terrarium

Project 2: Creating a Terrarium with Interesting Design
What Others Say
"Joanne, I learned so much that day, I can even make 2-3 additional Ts from the material you gave me. All of them are growing so well, everyone whom I gave my T to became so excited. Thank You" – a participant, PA HQ
"Thank you so much, it has been a while since I had this much fun doing creative stuff with my hands!!" – participant from MHA
"This is one of the most enjoyable workshop I've ever attended in my whole life!" – Participant at World Farm 2013
"It's been three years since I attended your course and my terrariums are still alive!" – Participant from Singapore Science Centre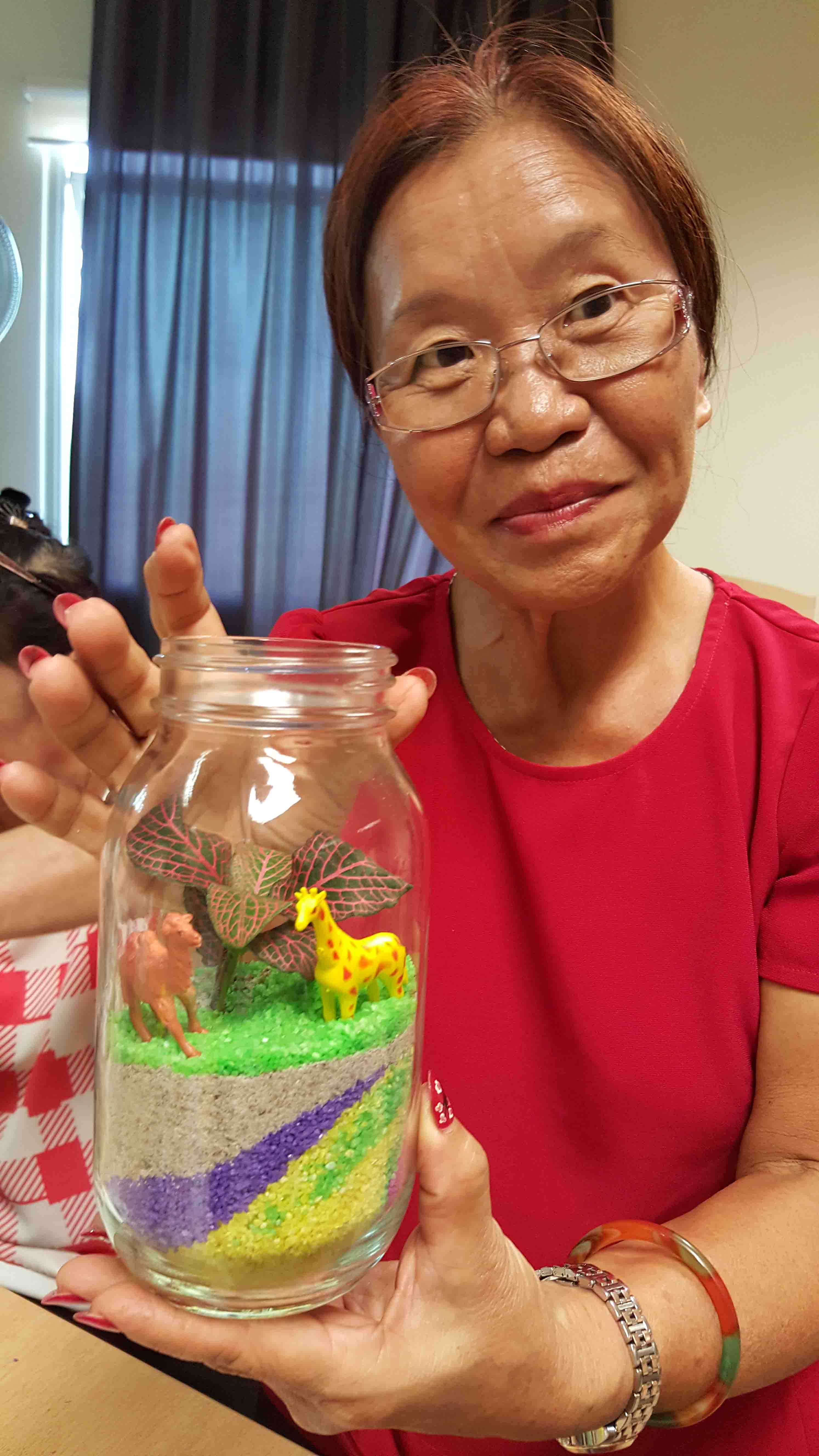 Includes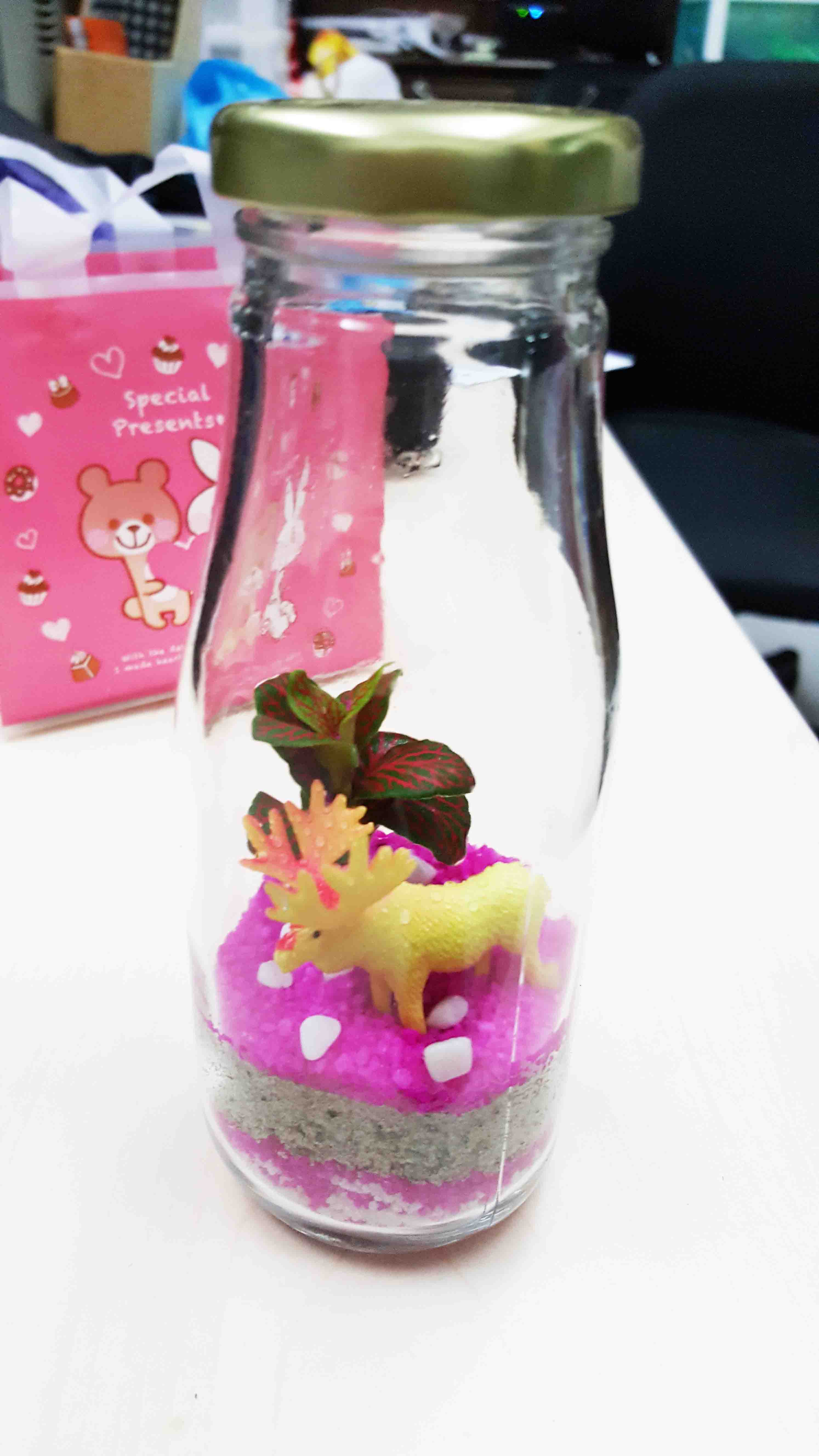 Time: 2.5hours
Venue: Your location or can be arranged
15 – 30 pax : S$58 per participant.
More than 30 pax: Contact us below!
Includes Free Terrariums (Do-It-Yourself Now) Worth $38:
3 Sets of Miniature Terrariums (Different Designs)

All Tools & Materials Provided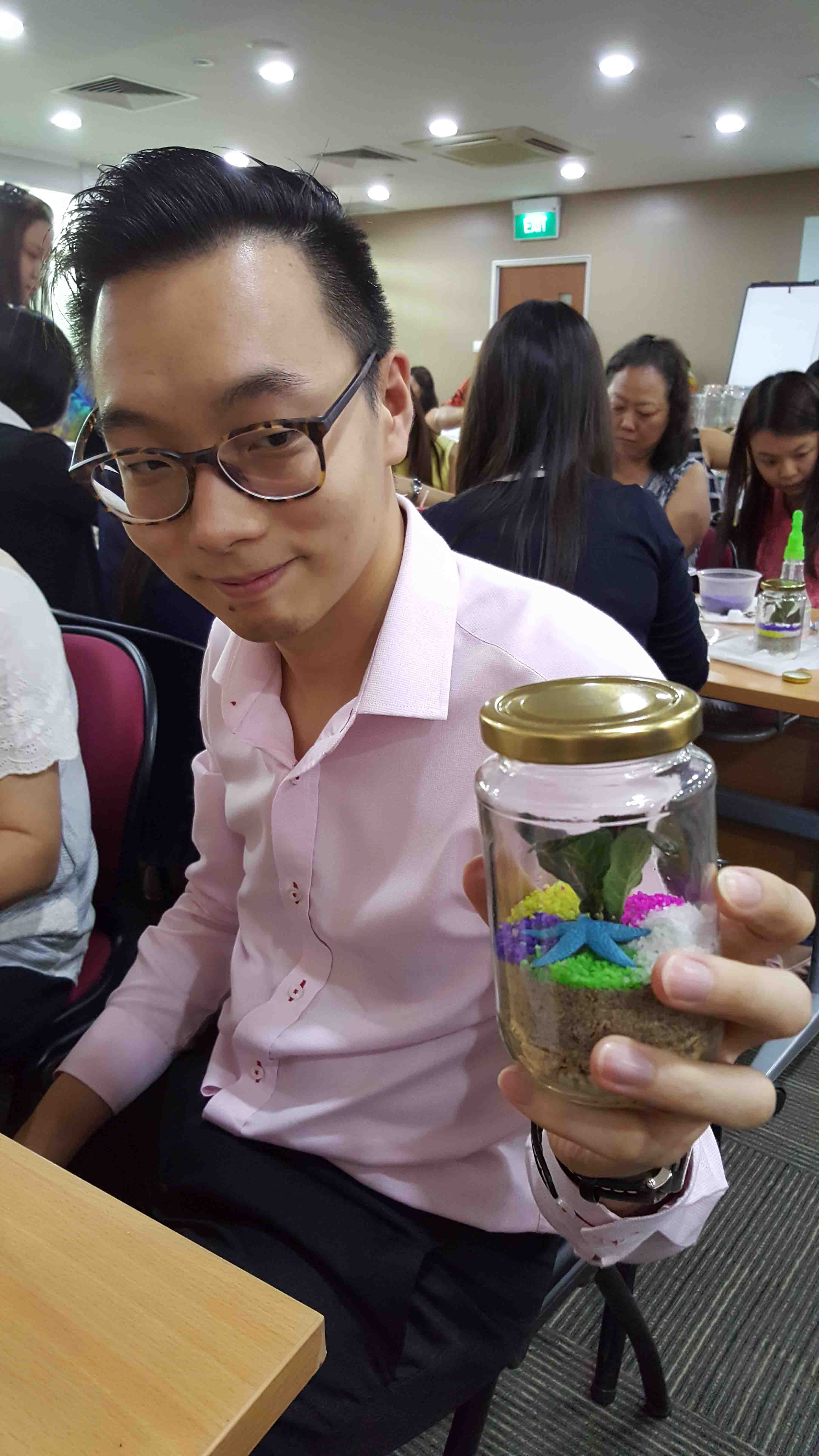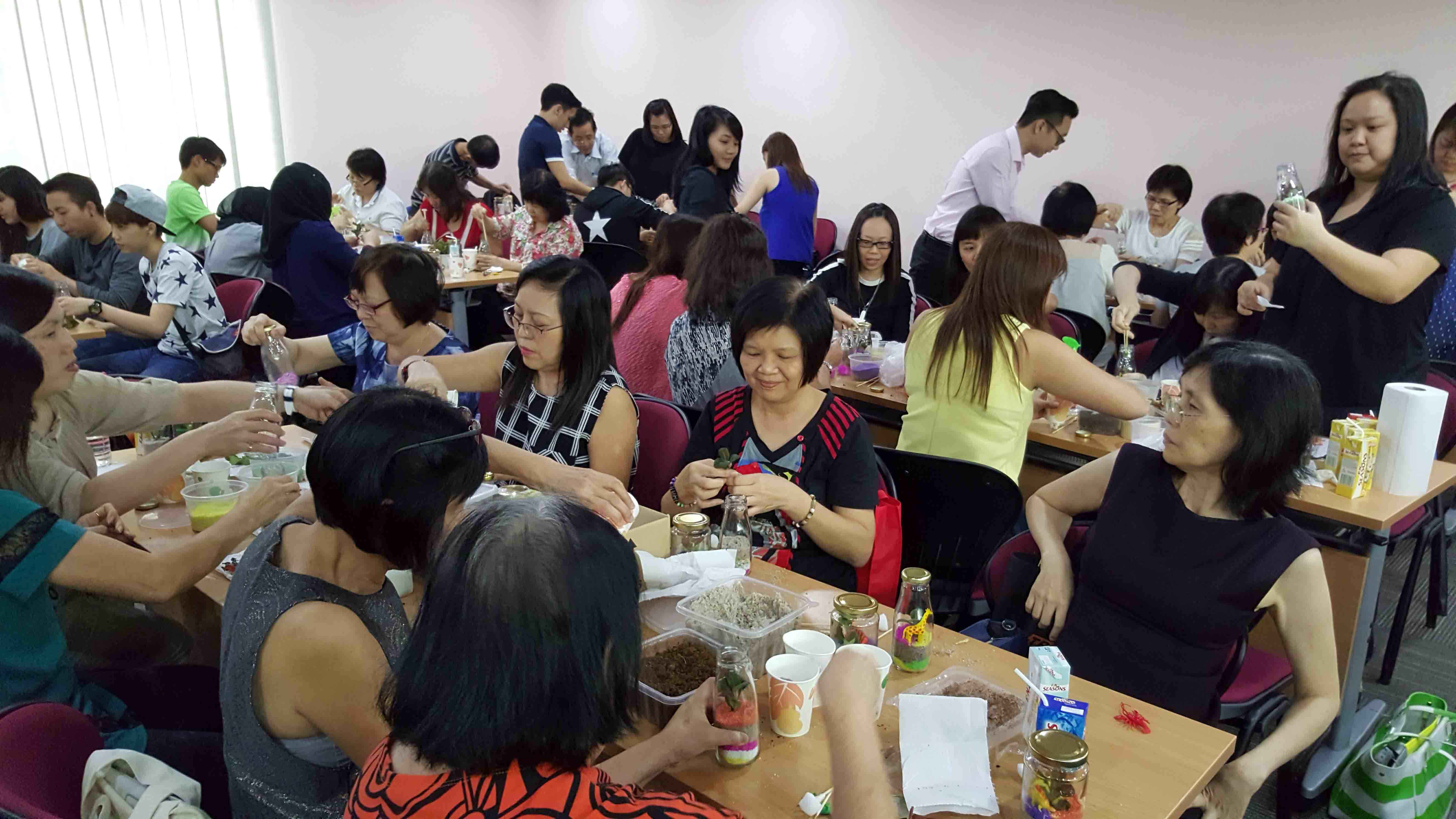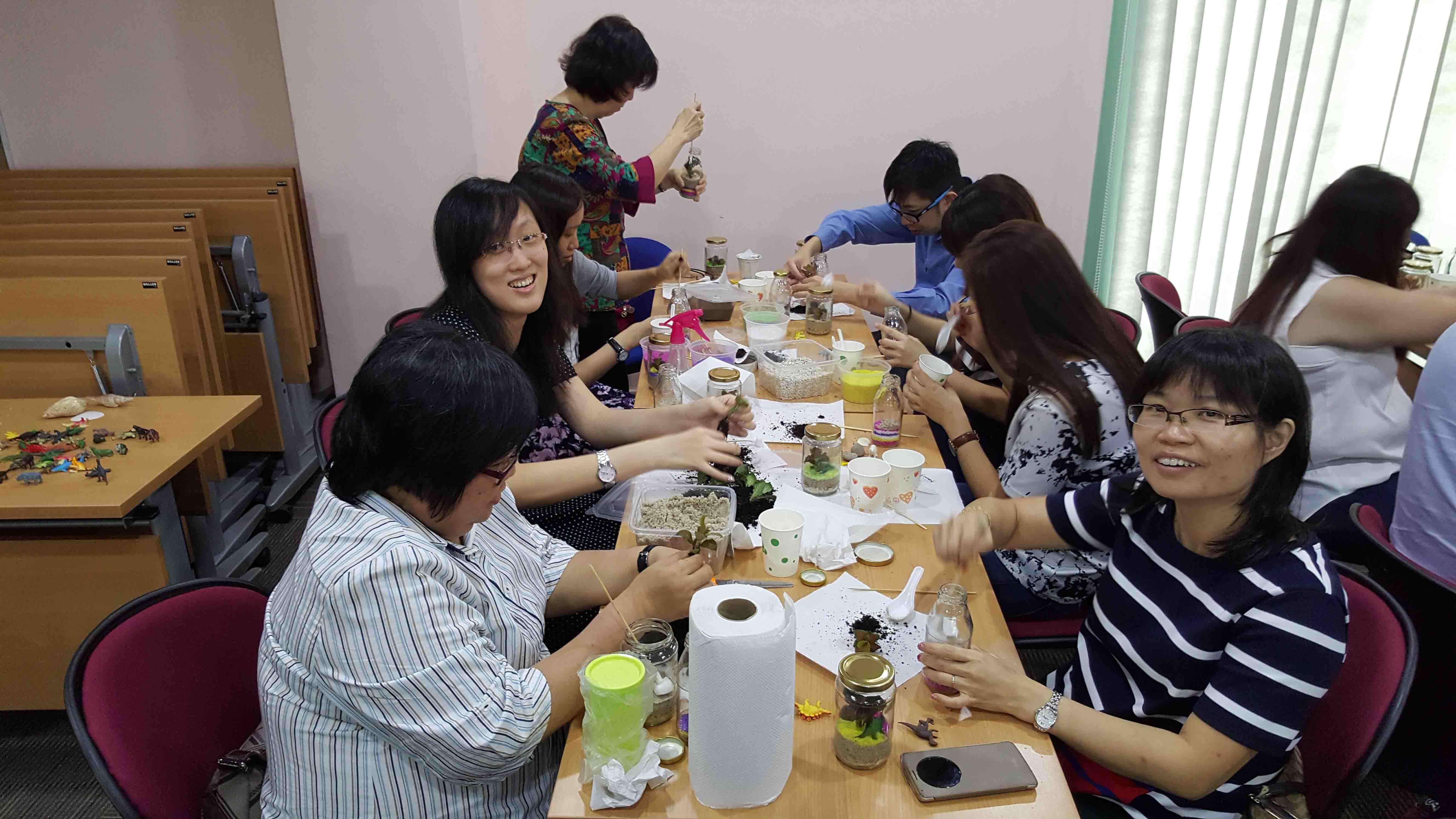 This 2.5-Hour Hands-On workshop provides all the practical tips (Science and Arts) you need to successfully design and build eye-catching Terrariums.
We can customize the workshop to suite your organisation (eg. Department Level Large Terrariums, Parent Child Pairs for Family Day, etc).
Call us now at (65) 9488 9943 for enquiries or fill up the form below!
Contact Us (Please Fill Up The Form Below)
Gardens With Purpose Pte Ltd

 
For groups and organisations, feel free to send us a message using the form on the left.
Alternatively, give us a call at TEL: (+65) 9488 9943
Address:
479 Sims Avenue,
Singapore 387551