Team Bonding Activity for Schools, Companies and Educators
---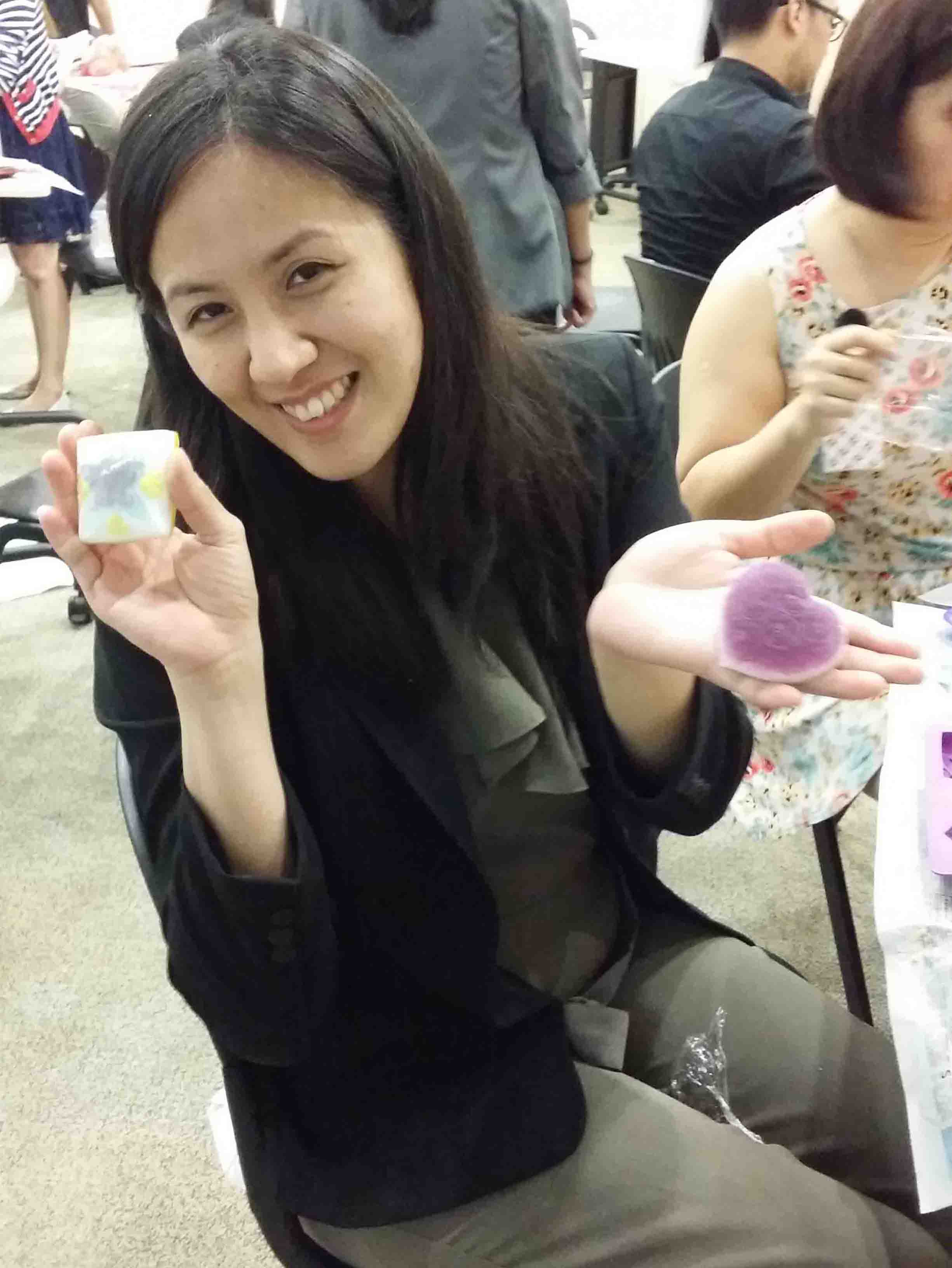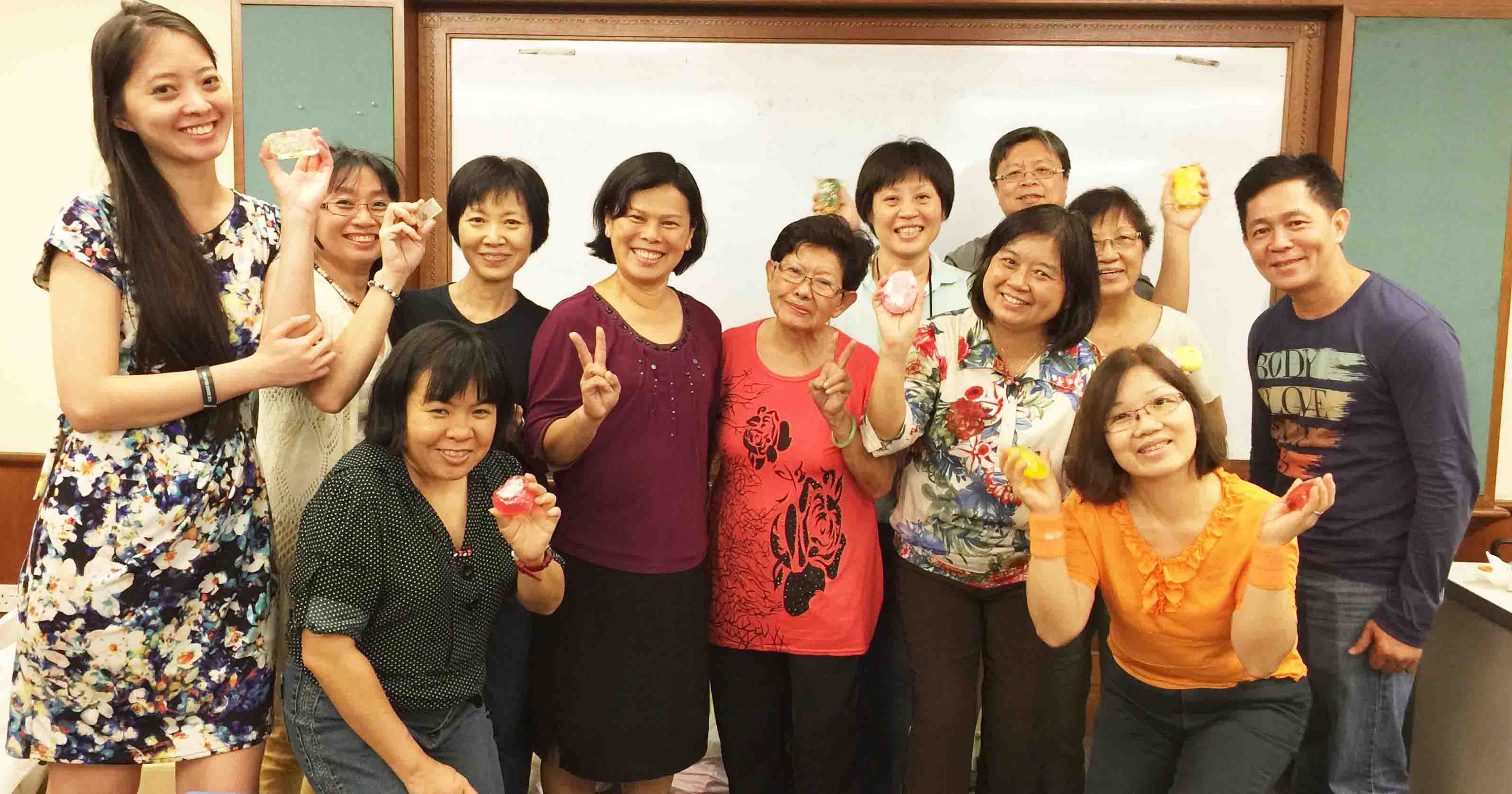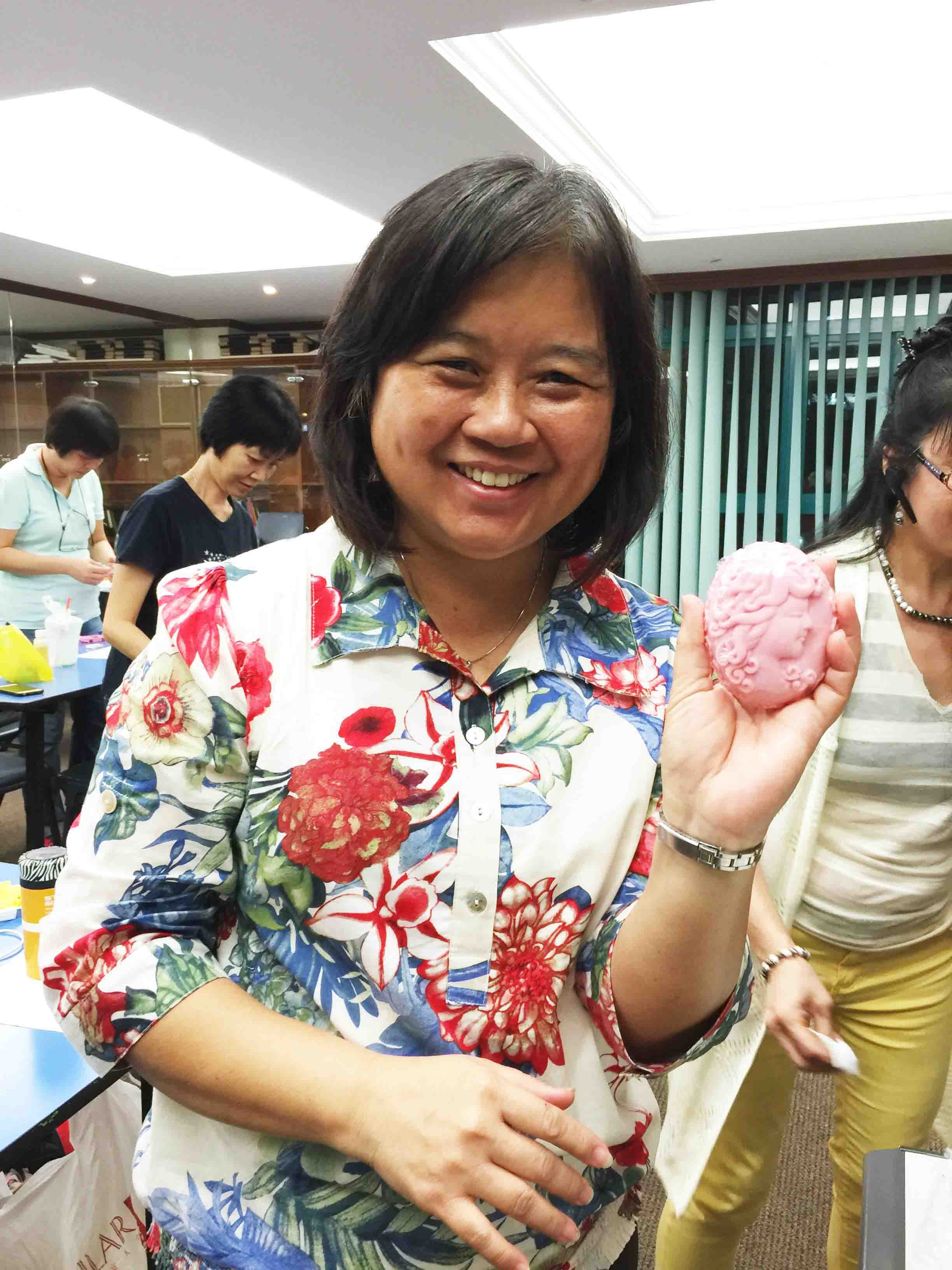 ---
Theory
Ingredients for Healthy Skin

pH of your Soap & Skin Health

Basic Soap-Making Techniques

Using Glycerin & Herbs

Therapeutic Uses of Essential Oils

Melt & Mould Designer Soap
Natural Liquid Soap

Adding Natural Fragrance

Colour Ideas & Techniques

Making Designers Natural Soap Gifts

Benefits of Organic Herbs & Fruits

Natural Ingredients for Hair Care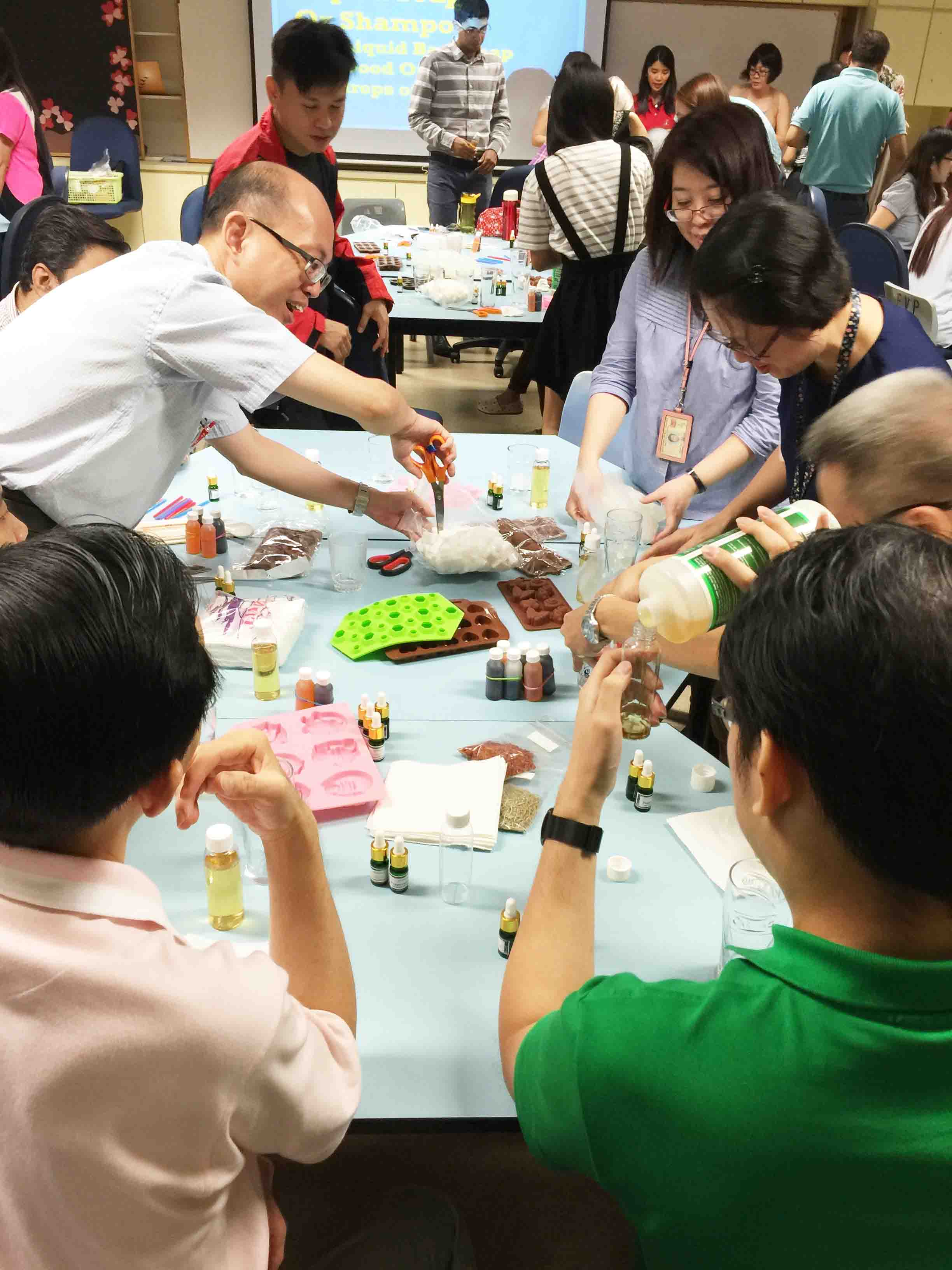 ---
Hands-On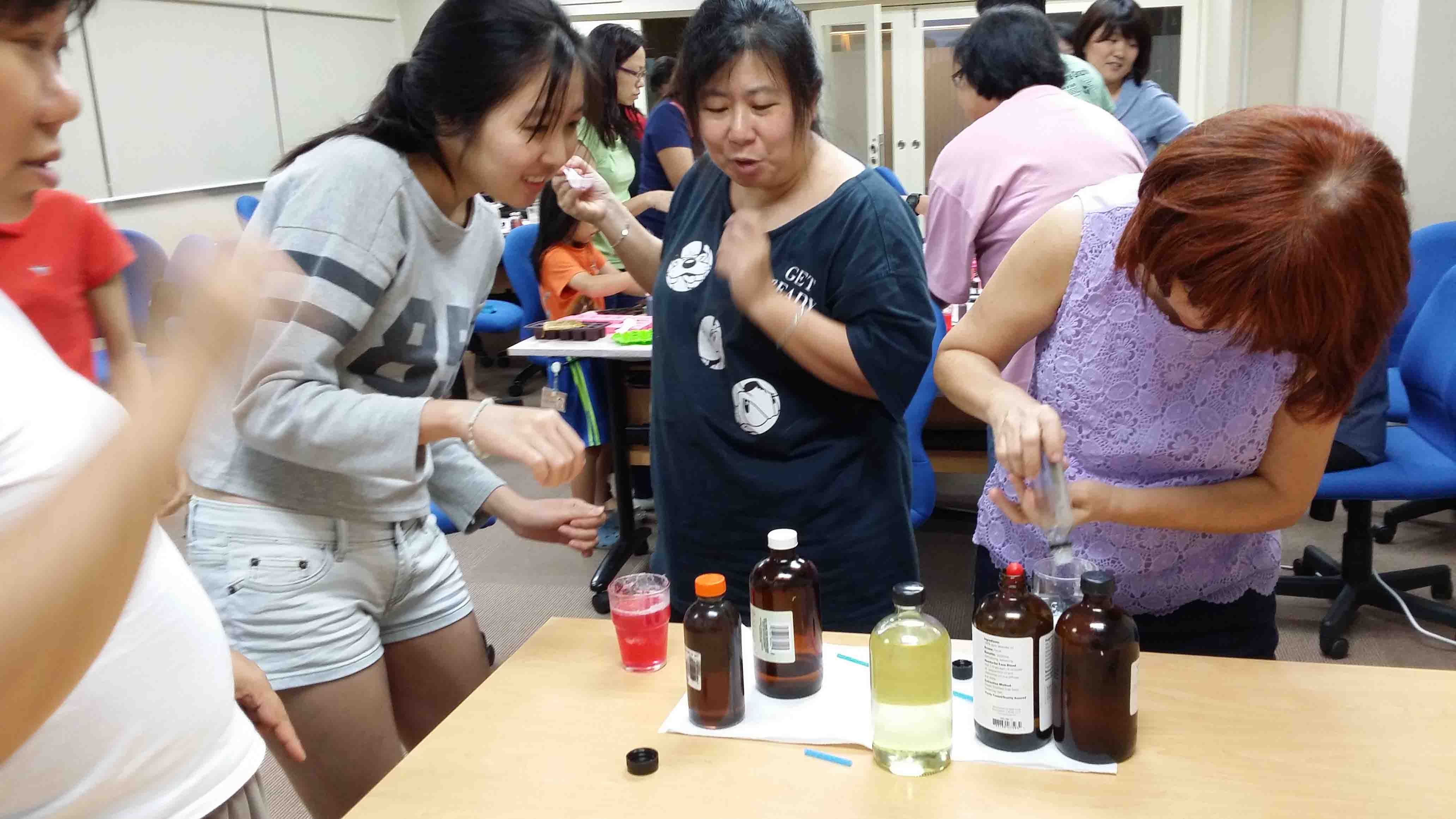 Preparing the Necessary Materials & Tools

Project 1: Making Various Natural Bar Soaps With Different Designs

Project 2 : Making Your Own Natural Shampoo/Massage Oil

Selecting The Right Herbs & Essential Oil For Effect

Packaging & Gift Ideas
---
What Others Say
"It was so much fun !  Thank you Joanne for the valuable lesson.  Now I know that skin absorbs.  I will only use natural soap." a participant from SLA
"I was really surprised when the soap turned out so beautiful !  I am going to make more when I go home." a participant from Punggol CC.
"This is one of the most enjoyable workshop I've attended.  The best part is when my soap is ready and I remove it from the mould.  Absolutely beautiful !"  participant from NSL
"It's so fun !  I gave some of the soaps I made to my friends and they too loved it."  participant from Kampong Glam CC
---
Includes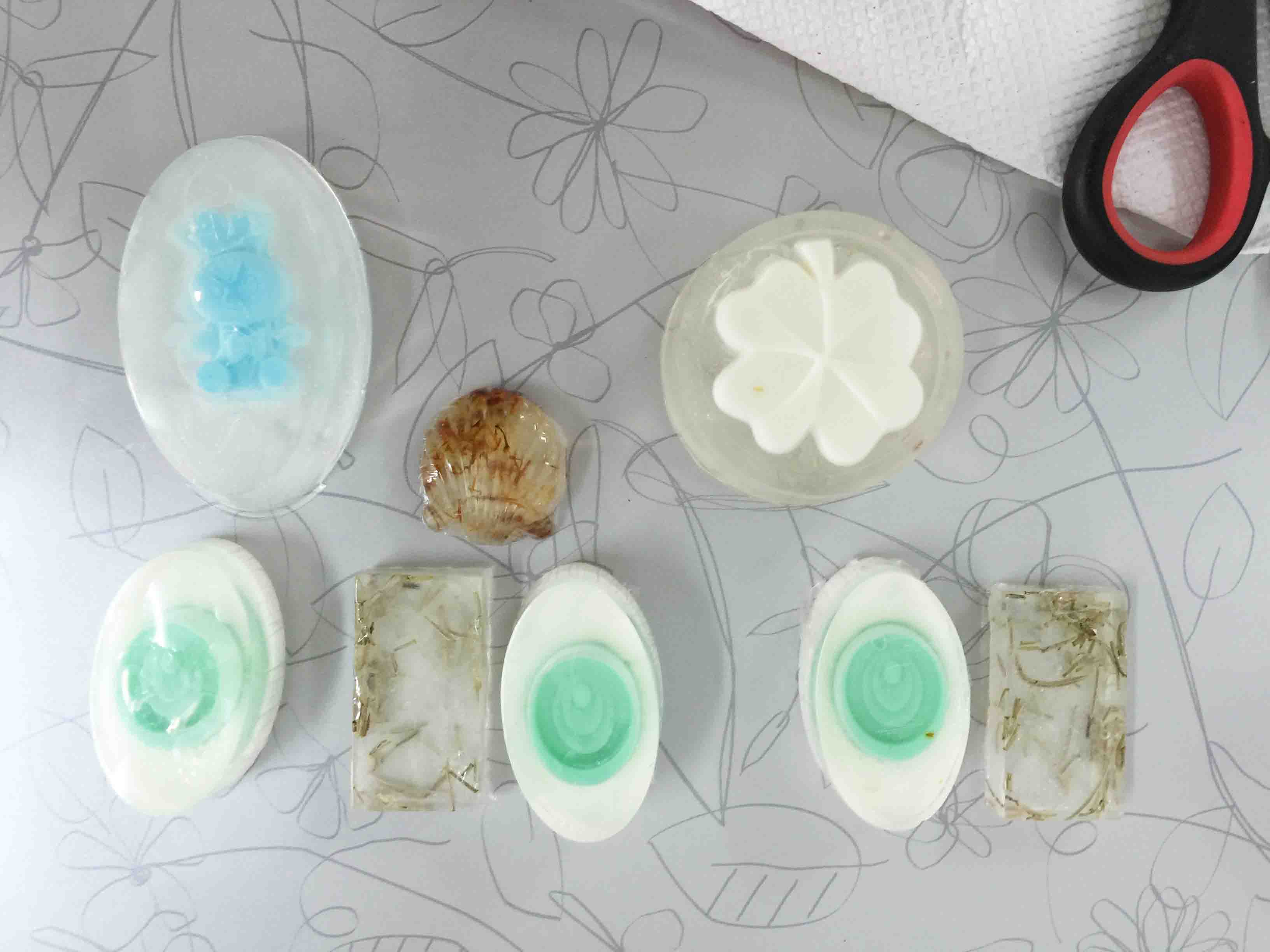 Time: 2.5hours
Venue: Your location or can be arranged
15 – 30 pax : S$68 per participant.
More than 30 pax: Please contact us below!
Includes  :
(Do It Yourself) Natural Soap, the more you make, the more you bring home

100ml Natural Soap Berries Shampoo

All Tools & Materials Provided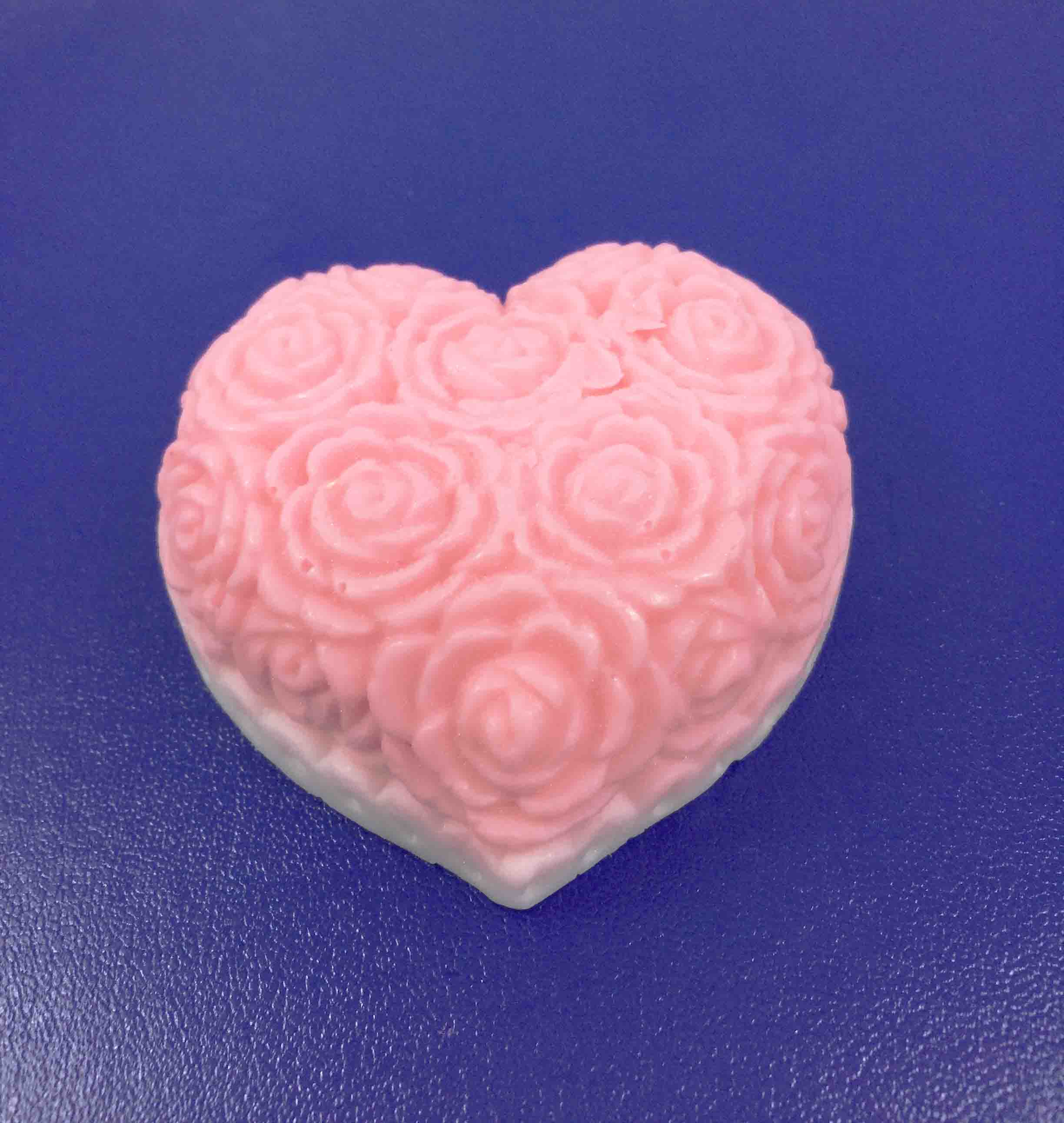 This 2.5-Hour Hands-On workshop promises a fun-filled time and provides all the practical tips (Science and Arts) you need to successfully design and make your own natural soap.
We can customize the workshop to suite your organisation's needs (eg. Parent Child Pairs for Family Day, Venue, etc).
Call us now at (65) 9488 9943 for enquiries or fill up the form below!
Contact Us (Please Fill Up The Form Below)
Gardens With Purpose Pte Ltd

 
For schools, education groups and organisations, feel free to send us a message using the form on the left.
Alternatively, give us a call at TEL: (+65) 9488 9943
Address:
479 Sims Avenue,
Singapore 387551