Singapore
---
More sign up for lessons to grow own food in urban setting
Straits Times, Lifestyle section (2017 Sep 22)

We were featured as part of an article on Urban Farming Workshops in Singapore!
Ms Mabel Wee, shown in the main photograph, attended our Organic Vegetables workshop in 2014.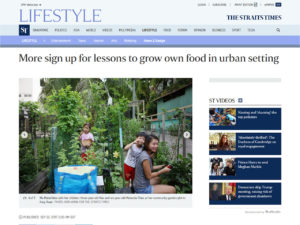 ---
All about fruit enzymes drinks and tonics
Food & Travel Magazine Online (2017 Mar 13)

Joanne introduces some healthy and delicious probiotic drinks in this article published in Food & Travel Magazine online.
---
Grow your own greens

Food & Travel Magazine (2016 Oct/Nov)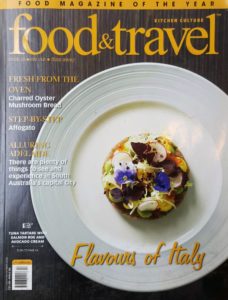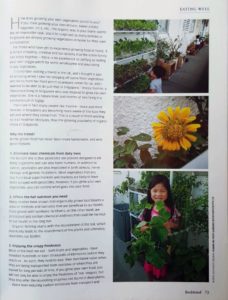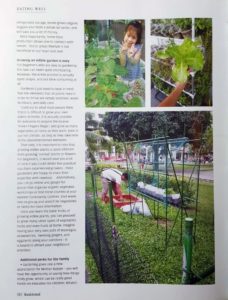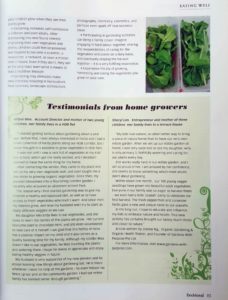 ---
Series
我报 My Paper (2012 Nov / Oct)

My Paper published a series of instructional articles in which Joanne taught readers about Miniature Terrariums, Organic Vegetable Farming in HDBs, Orchid-growing (with Wilson from Toh Orchids), and Open Terrariums.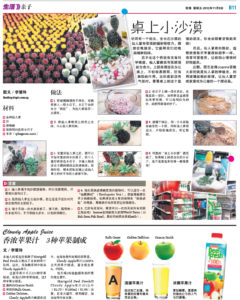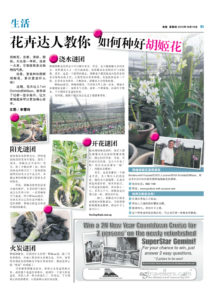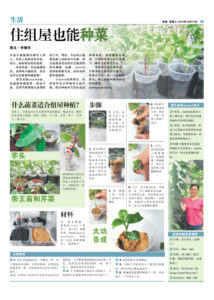 ---