Team Learning With A Step Towards Nature & Health
Most people agree that a nice and comfortable workplace is essential for boosting productivity and enriching the quality of life of office workers.
Studies show that employees are more engaged when they know that the company cares about their well-being.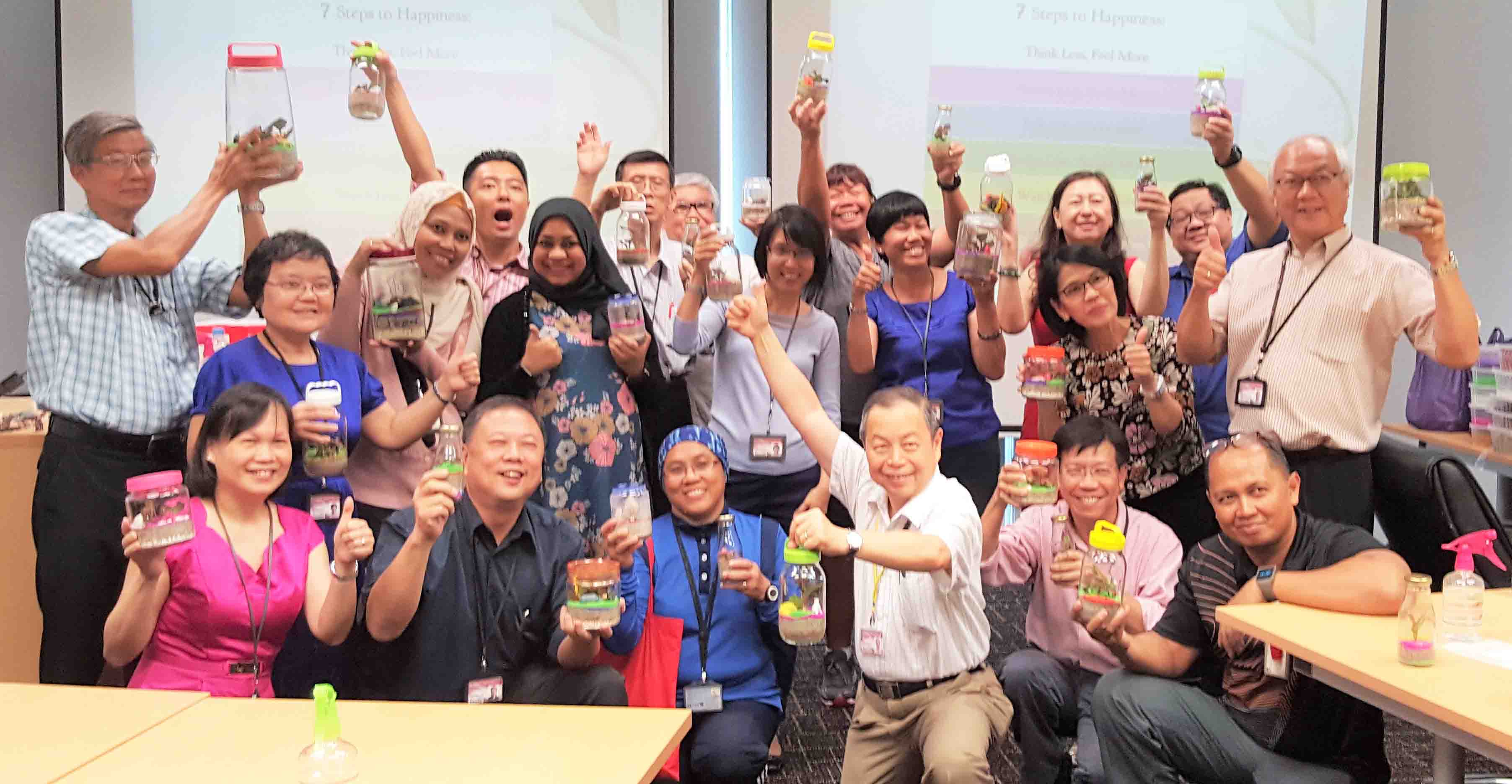 Bringing nature into the office is the perfect way to do both!
The presence of plants in the office is known to beautify the surroundings, improve air quality and create an inviting space for both clients and employees.
Simply looking at plants can be psychologically stimulating, increasing happiness and creativity.
At our workshops, people learn about caring for plants and how to reconnect with our natural environment.
This reduces stress and promotes mental health by fostering a sense of ownership and autonomy.
"My staff had so much fun!! I will definitely recommend your workshop to all my other departments." – Shafie, Health Promotion Board (Home Grown Organic Vegetables Workshop)
"It was a great experience for me and my staff. I'm so glad that I've organised this workshop with you." – Serene, HDB (Soap Making Workshop)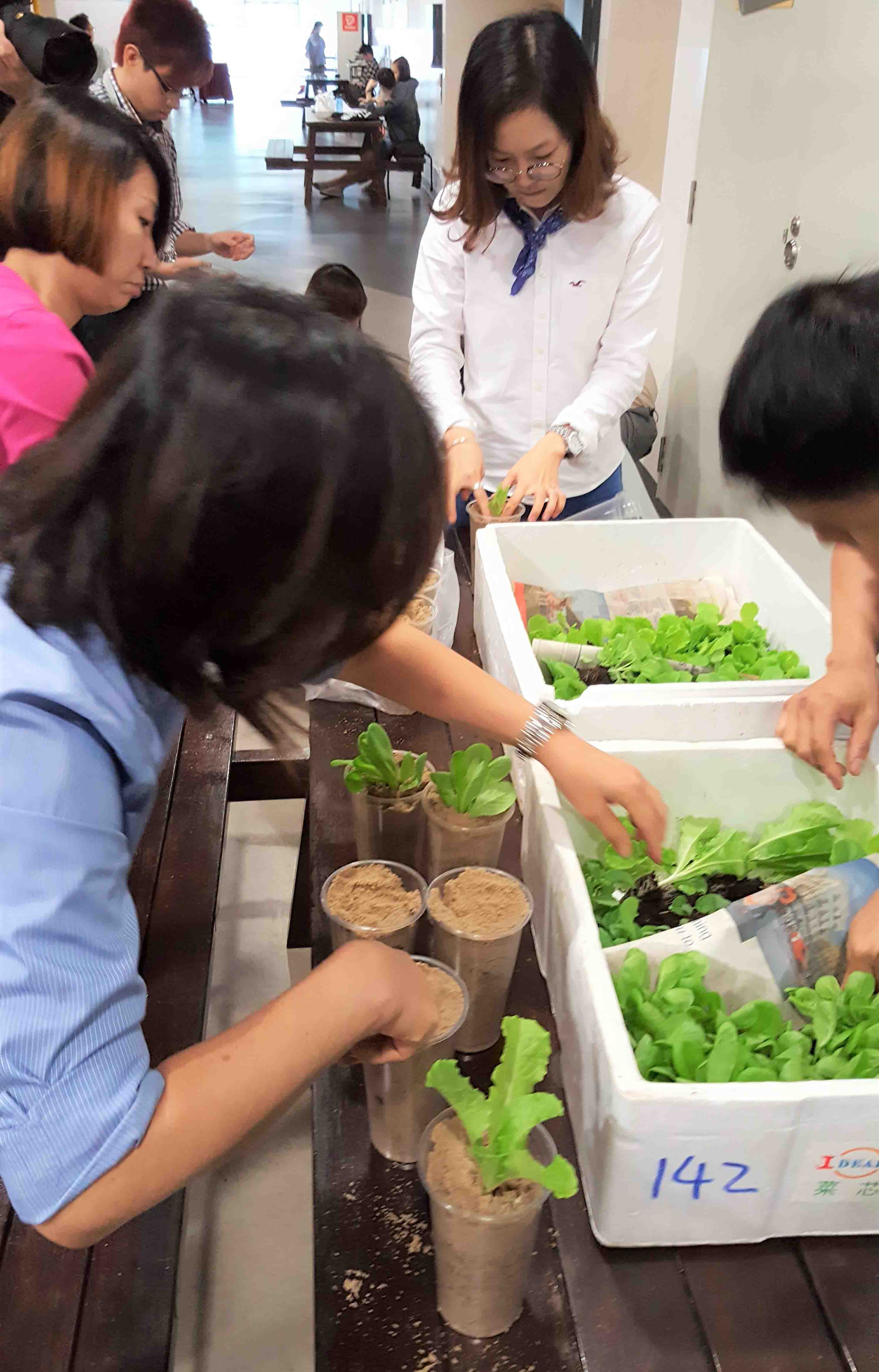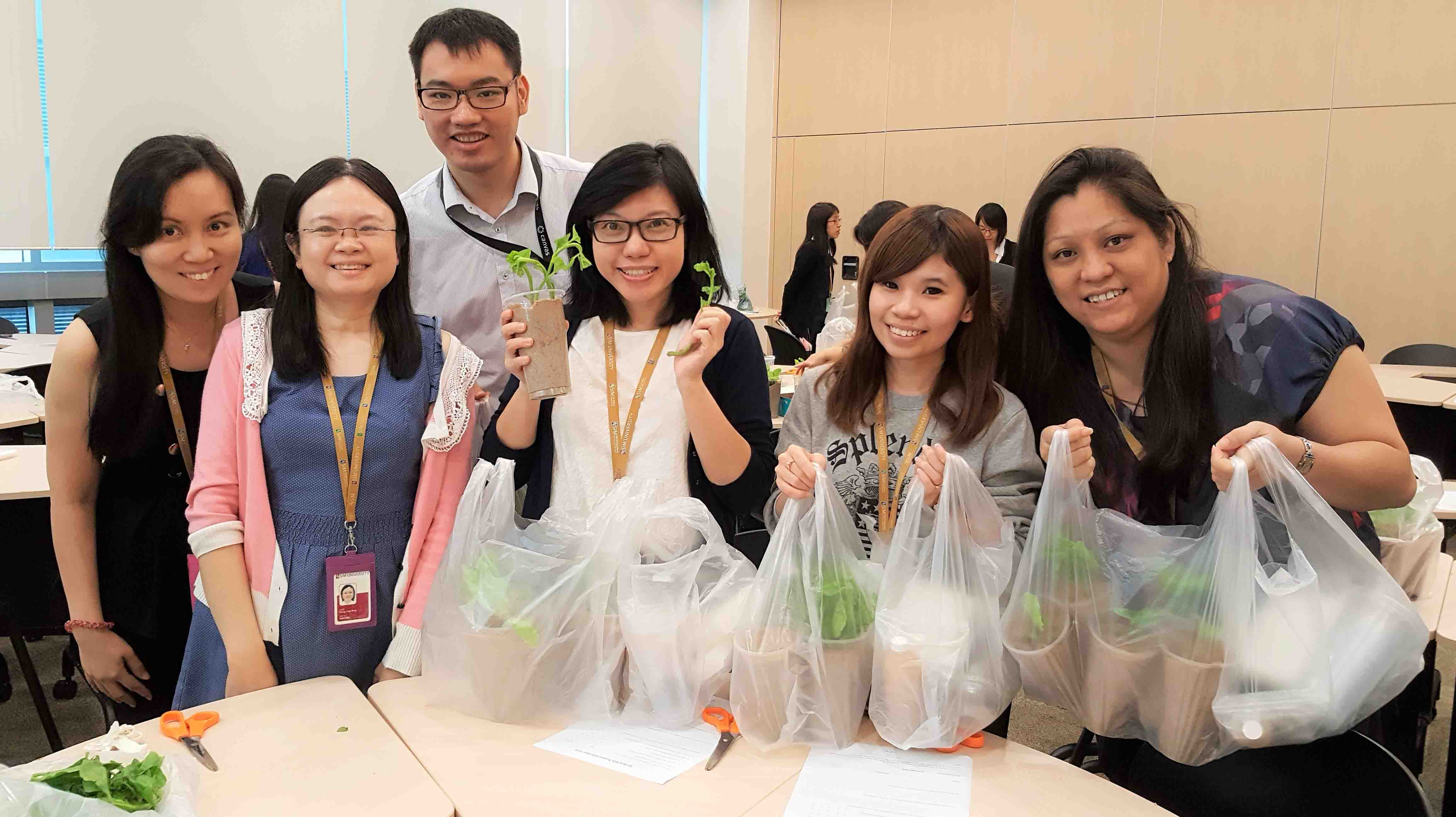 Our workshops are suitable for everyone, allowing management and staff to relate on a level outside of work.
This builds trust and create opportunities for meeting and mingling, opening up channels of communication and reducing workplace conflicts.
---
Click On Any Of The Buttons Below To Learn More About A Specific Workshop

---
Click On Any Of the Buttons Above For More Information Or Call Us At (65) 6546 5801