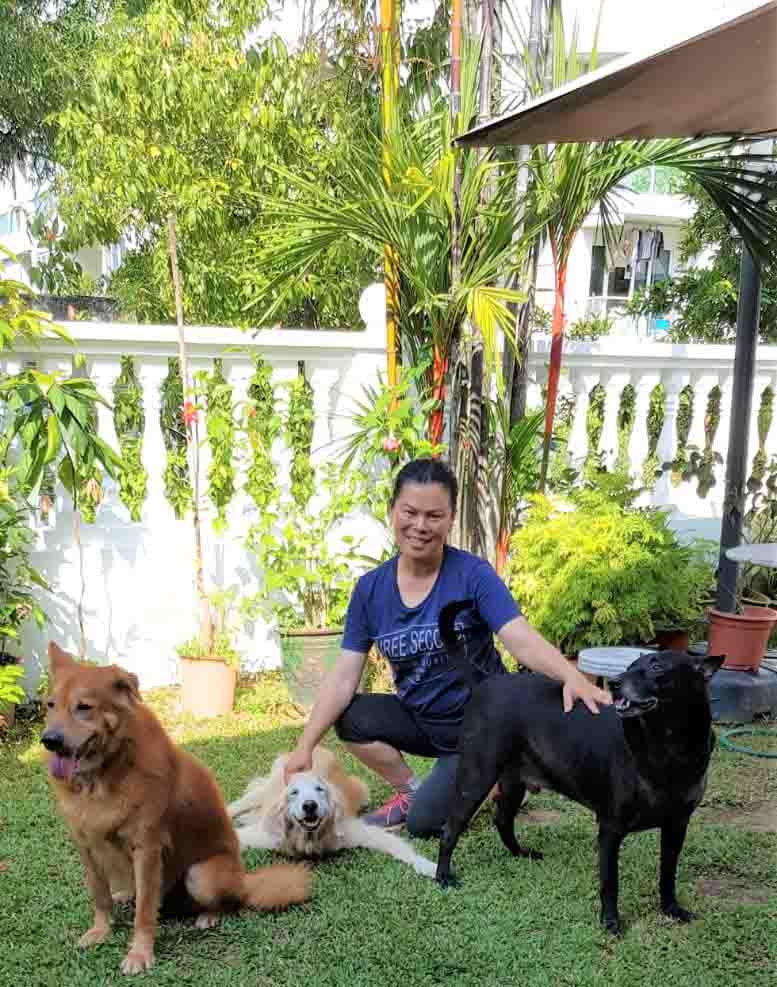 Last Sunday (7 April 2019) I conducted my very first workshop about using Natural Herbal Remedies & Healthy Cooking for Dogs.
While I was confident that the methods I teach would be effective for my students' beloved dogs, but honestly I was nervous at the beginning as I didn't know if participants will actually be opened to my unique ideas and Organic methods.    All the participants are very experienced dog owners with four of them even running a dog rescue kennel.
Thankfully, they all enjoyed and found the workshop very useful.    Especially on how to DIY different homemade remedies for the various common dog ailments.
They were so anxious to go home to start to try out the many herbal sprays and concoction I gave them during class. It's a whole new system on All-Natural Dog Care,  which I created based on my advance Organic Farming skill.
They've even thanked me for conducting this First Of It's Kind workshop and wrote nice reviews (see below).
It is through these words of encouragement that I know I'm on the right track.   That the knowledge I teach can be useful and help better the lives of other furkids (dogs).
As always, all dog owners are parents to their dogs.   We love them as though they are our own children and it is heart warming to see more and more pawrents choosing to use organic and natural methods for their loved ones.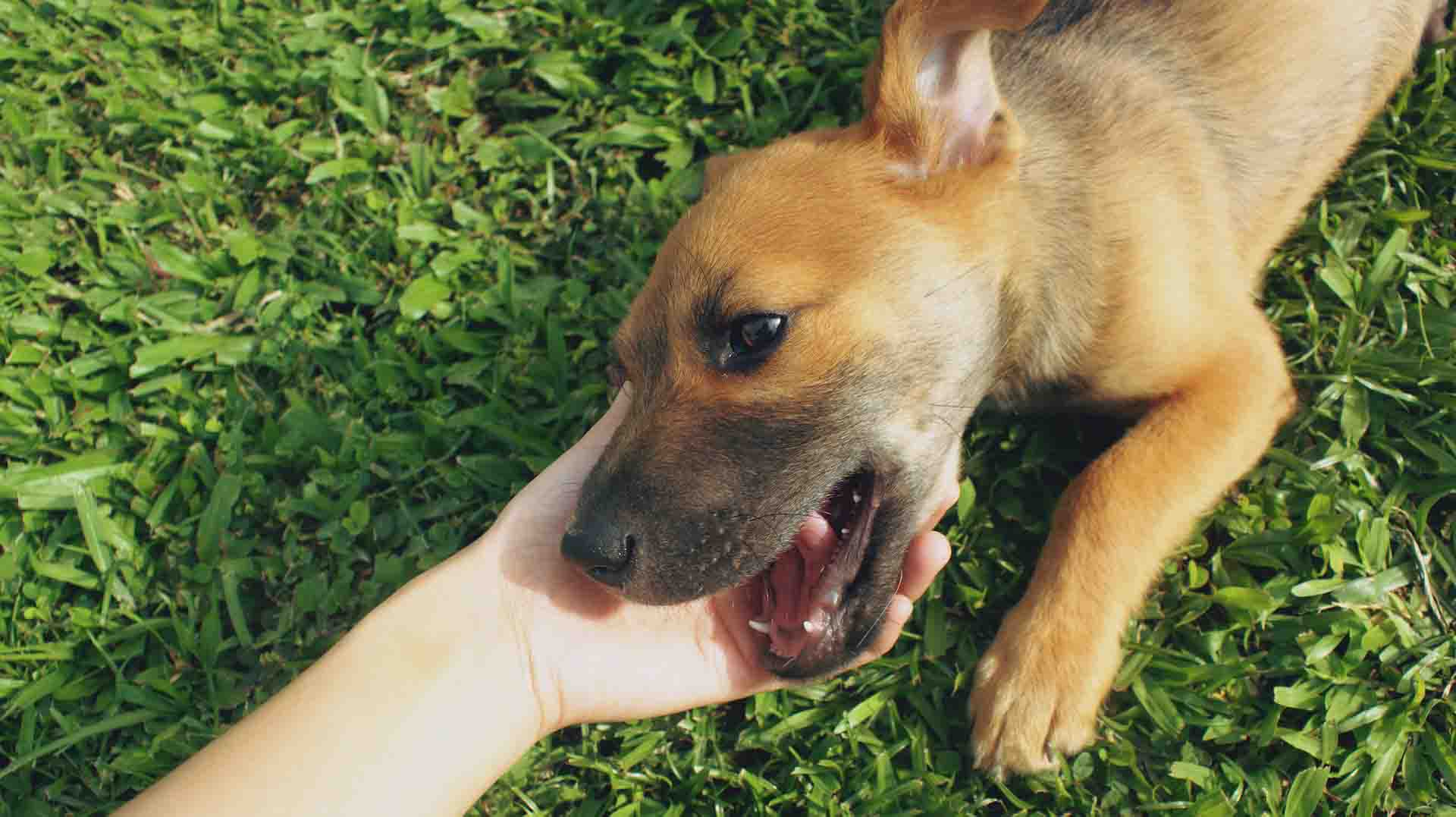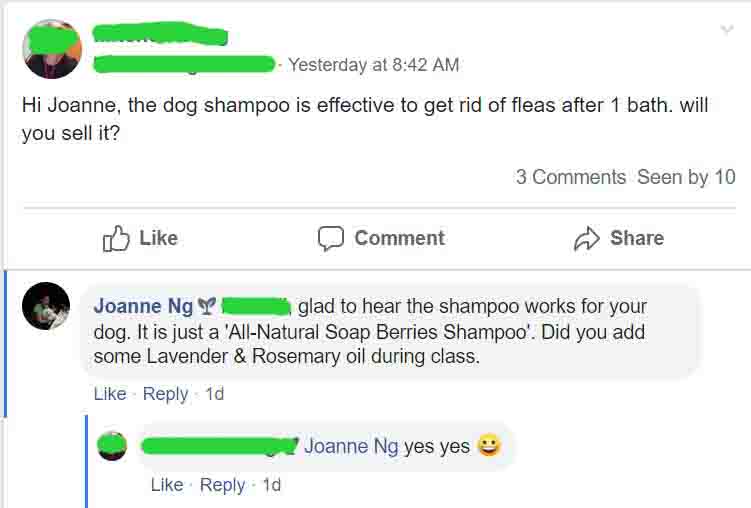 What began with the death of my Dog Lucky has now changed my life,  my family's health (our herbal info is applicable to human too)  and now the health of all my other furkids.
If you want to know more about how I began, please

click here!
Workshop Review Summary


4.9 out of 5 stars (based on 21 reviews)


Click here to view all reviews!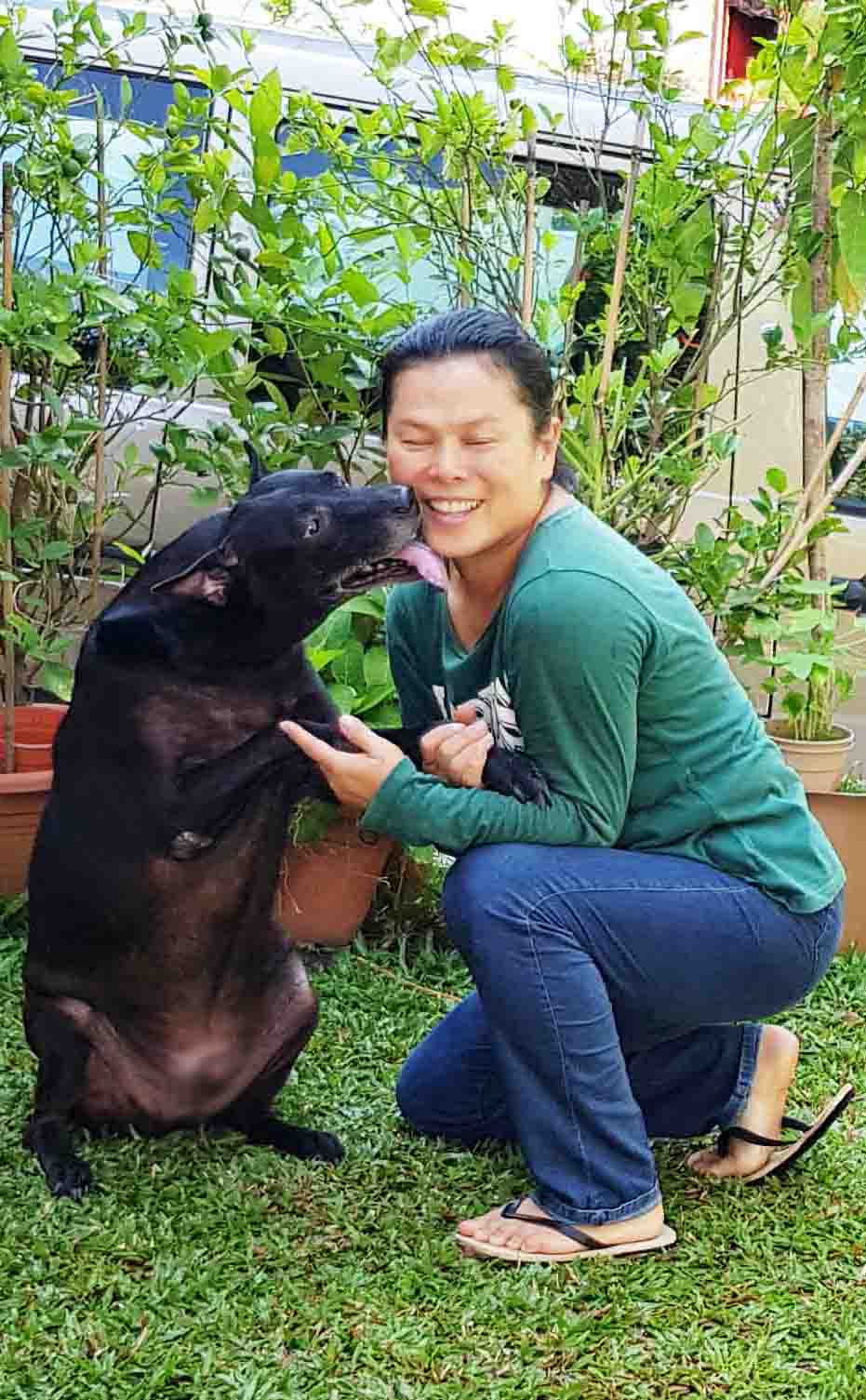 Eye Opening
Very lively & enjoyable session. Eye Opening. Thank you!
First of the kind (workshop) in Singapore and I thoroughly enjoyed the session!
This is the first of the kind (workshop) in Singapore. Very good tips are given during the class. Thoroughly enjoyed the session!
Joanne is a jovial & knowledgeable trainer
Joanne is a jovial & knowledgeable trainer. I've certainly learnt from her from this course. Biggest takeaway: Types of herbs beneficial to dogs, Types of Toxic foods to avoid and how to make herb/fruit enzyme.
Highly Recommended!
Lesson is fun and beneficial for us and our dogs. Highly recommended!
Love the Recipes, Health tips, DIY stuff, etc.
Joanne is very engaging with her hands-on experience and shares lots of tips. She makes it very interesting and there is not one dull moment.
---
Click on the red button above or the blue words below if you wish to find out more about this workshop.
There is always a way and Nature has provided us with everything we need.
I sincerely hope to see you at the next Session.
Yours Sincerely
Joanne Ng
Top Gardening Trainer & Nature Lover
Gardens With Purpose
www.Gardens-With-Purpose.com